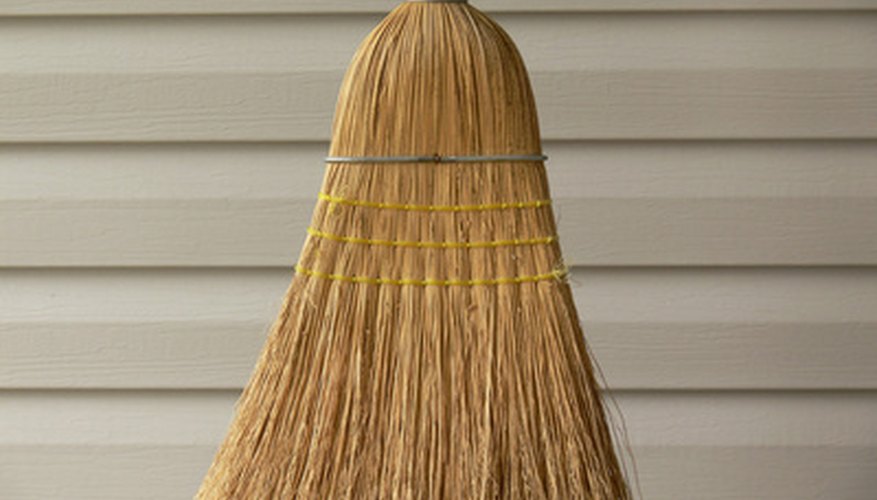 Maintaining a paver patio is actually much easier than maintaining a deck but there are still certain steps you should take to ensure your patio stays in good condition. There are certain maintenance requirements for different types of patio pavers and understanding the difference is important. Maintaining pavers is an easy task but should not be overlooked because the quality and life of your paver patio may suffer if you neglect it.
Step 1
Take preventative measures beforehand to best maintain the life of your patio pavers. Often times weeds can be one of the biggest issues and annoyances with paver patios. Lay down a mesh weed screen and use a soil sterilizer when building a paver patios, both of which are excellent ways to combat future weed problems. Pull weeds out or spray them with a weed killer to get rid of them if you haven't taken preventative measures when building your paver patio,
Step 2
Apply a coat of polish or sealer every three years or so to brick pavers to maintain surface texture, sheen and color and to prolong the life of your bricks. Since brick pavers that are made from clay may be prone to cracks and chips, replace brick pavers with these types of problems, which is fairly easy to do compared to most pavers. Use a pressure washer every so often to combat stains and dirt that are hard to remove.
Step 3
Remove any cracked or chipped concrete pavers and replace them with another one, since pavers made from concrete are one of the easiest types of patio pavers to replace. Use a weed spray between the cracks of the concrete pavers if you have this type of problem. Rinse concrete pavers with a hose regularly to remove any surface dirt and improve the appearance of your pavers.
Step 4
Apply a little weed killer and sealant to help maintain stone pavers, which offer natural beauty and are known for their durability but can be susceptible to weed problems as well. Apply a coat of polish every two years or so to maintain the beauty and sheen of stone pavers. Use the garden hose to rinse stone patios as well to keep them clean and free of dirt and mud, which will prolong their life. Use a scrub brush or pressure washer if there are stains that you have trouble removing.