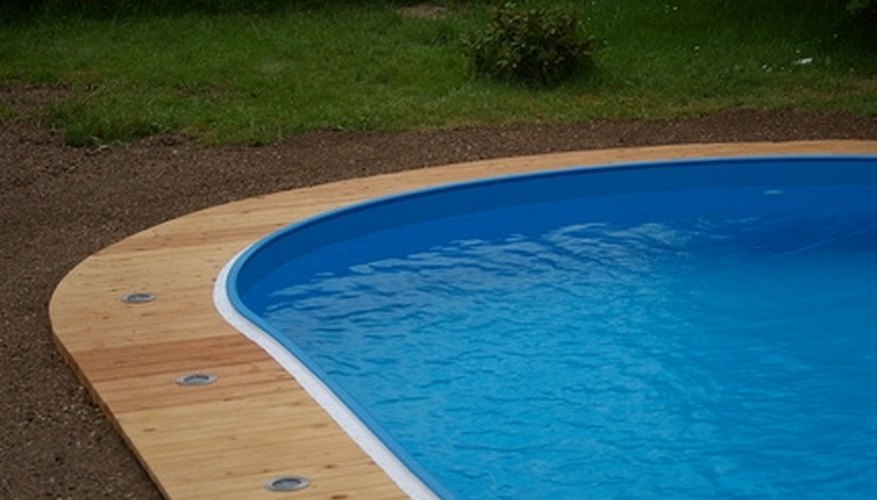 A pool is a wonderful thing to have during the hot summer months, but when you wind up needing a pool repair, it can spoil your fun in the sun. Plaster pools and pool decks have a tendency to crack when they get older, so it's best to be prepared for the repair. One of the best things about plaster pool repair is that you get to have some fun making the cracks and holes even bigger before you repair them.
Put on your protective gear. Safety gloves and goggles are necessary for preventing hand irritation and sand flying into your eyes.
Chisel away at the small holes and cracks. The bigger you make the hole, without getting too excessively large, the easier it will be to fill it completely.
Create your plaster mixture of 1/3 Portland cement and 2/3 white sand. You will need to add dye to the mix if your pool is any other color than white.
Combine the mixture with an acrylic bonding agent. The consistency should be that of a thick paste.
Fill the cracks and holes with the mixture using your pool trowel. A pool trowel is a flat metal tool with rounded edges that allows you to smooth over plaster surfaces of the pool.
Fill the pool with water when the patches are dry.
Things You Will Need
Safety glasses

Heavy-duty gloves

Hammer

Chisel

Measuring cup

Portland cement

White sand

Cement dye

Acrylic bonding agent

Water

Bucket

Pool trowel