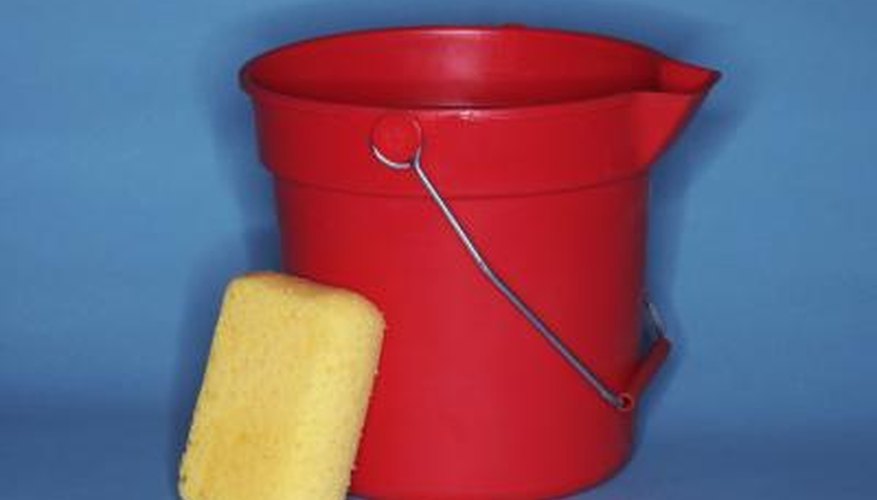 Pure tung oil provides a surface that is tough, flexible and water-resistant. The oil comes from the seeds of the tung tree. At one time, these trees grew only in Indonesia, Malaysia and Thailand. Now they grow in the southern portion of the United States. Tung oil is amber in color. It cures by oxidation and does not evaporate into the air. By applying tung oil onto your concrete countertops, you will be sealing and protecting the porous top.
Step 1
Clean the surface of your concrete countertop. In a bucket, mix hot water and trisodium phosphate. Wash the countertop to remove the dirt, grease and grime buildup. Dry the countertop thoroughly.
Step 2
Apply a liberal amount of tung oil to the surface of the concrete countertop. Rub this in with your hand or a clean, soft rag.
Step 3
Allow this application to set for 20 minutes so the oil soaks in. Remove the excess with clean soft rags. After 30 minutes, check the surface for any excess oil that may have accumulated on top. Wipe this off.
Step 4
Leave the countertop to finish drying for 24 hours. If any oil pools on the surface, simply wipe it off with a dry towel.
Step 5
Repeat Steps 2 and 3 for a total of up to six applications. When the surface will no longer absorb any more oil, that lets you know you have enough coats.
Step 6
Once a year, or more often if needed, apply another application of tung oil with a cheesecloth or a lint-free rag. This will cause water to bead on the surface.