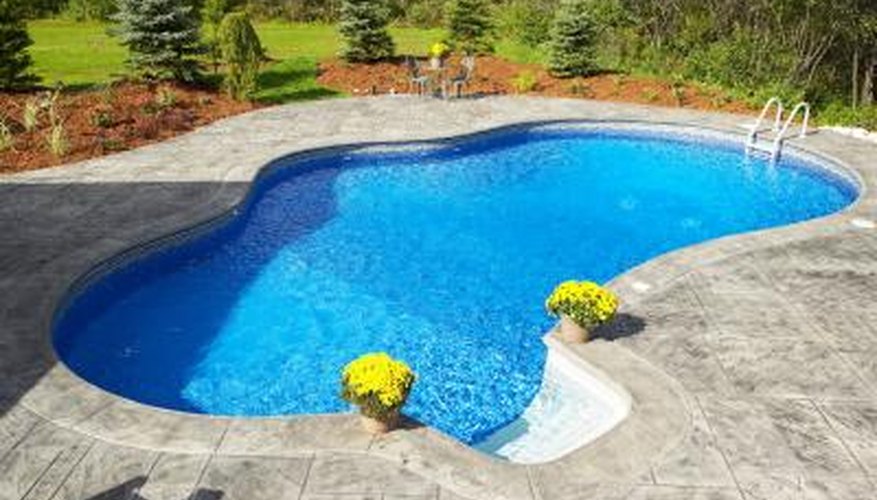 Pools need regular maintenance to keep the water clear and balanced; and the equipment running efficiently. If you notice your pool losing water quickly; or you see water spraying or leaking down the side of your filter, you have a crack and will need to repair it with epoxy. Epoxy can be purchased at any local hardware store. After following a few steps, your filter will be repaired and you will be using a lot less water to maintain your swimming pool.
Step 1
Unplug the electrical cord or turn of the circuit breaker to the pool pump to avoid electrical shock while working on the pool system.
Step 2
Close the water valve on the pool skimmer and close the valve on the pool pump. Open the waste line on the pool filter to drain the filter completely of water. Allow the filter to air dry or dry it with a cloth towel.
Step 3
Apply epoxy generously to both the inside and the outside of the filter tank. Allow the epoxy to set for 48 hours.
Step 4
Add water to the tank to test the epoxy, if the tank is still leaking, apply more epoxy to the leaking area and allow to dry for another 48 hours. Once the tank is no longer leaking, you may open the valves on the pool skimmer and pool pump. Be sure to close the waste line on the filter to avoid water loss.