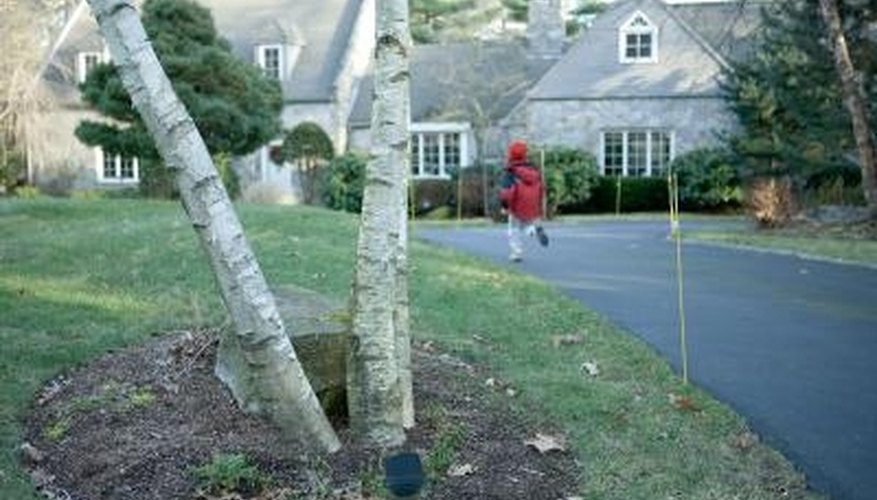 Remove an old, crumbling blacktop driveway to install a new blacktop, concrete or paver driveway or fill with soil and grass seed if a new driveway will not be installed. A driveway that is too cracked and crumbling will need to be removed to firm up the gravel bed before installing a new blacktop driveway. If concrete or pavers are replacing the old driveway, the old blacktop driveway must be removed because concrete or pavers cannot be installed over the existing blacktop.
Contact your local municipal office to find out where the blacktop must be taken for disposal in your area. Some locations require the blacktop to be recycled. A dumpster or heavy duty truck may be used to haul the blacktop to the proper disposal site.
Use the jackhammer or hammer drill with a chisel bit to break up pieces of the asphalt. Cut the blacktop into squares and remove each square. Consult the manual for instructions on using these machines, and considering hiring a worker to use them if you lack experience working with this equipment.
Use the wheelbarrow to move the blacktop pieces to the dumpster.
Remove smaller blacktop pieces with a rake and shovel.
Remove the gravel bed if replacing with a lawn or garden area.
Level the gravel bed with a rake if installing new blacktop, concrete or pavers.