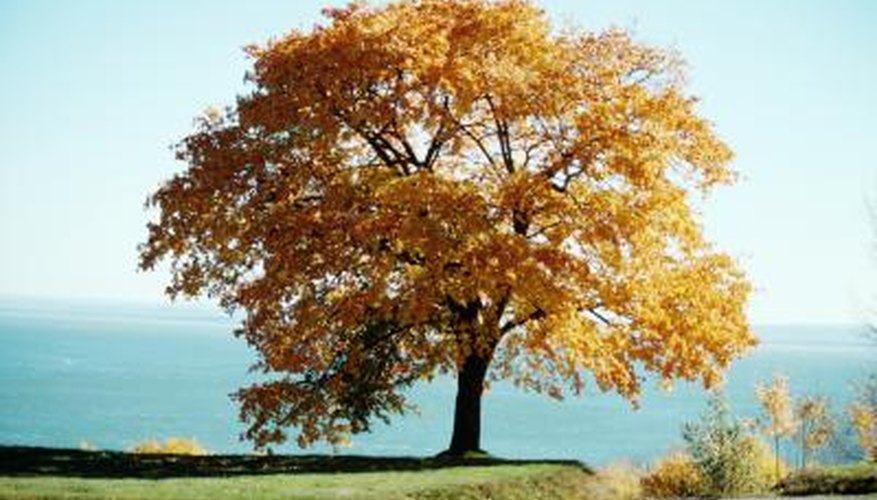 Topiary is the art of sculpting trees and the name of such a sculpture. Trees can be cut into a number of shapes and objects depending on the natural qualities of the tree. Spirals are a classic topiary shape and can actually be quite easy to make with a little practice. When starting out, work slowly to avoid cutting off small branches that should make up part of the spiral.
Step 1
Choose an appropriate tree. Select a tree that will make a good spiral, preferably an arborvitae, yew, boxwood or an evergreen with very dense foliage. Sparse foliage will not make a convincing spiral. Shorter trees and shrubs are easier to cut than very large trees. The tree should have a straight trunk and be roughly shaped like a cone.
Step 2
Tie ribbon to top of tree and create spiral. Tie your ribbon to the very top of the tree and spiral downwards around the tree to create a guide for your cutting. Adjust the ribbon so it rests at a pleasing slope in spirals spaced at least several inches apart.
Step 3
Cut the upper half along the ribbon. Start about midway on the tree and begin cutting along the upper edge of the ribbon. Remove only the first third of branches and be careful not to remove branches that hold leaves that should remain. Repeat by cutting the upper half along the lower edge of the ribbon.
Step 4
Cut the lower half along the ribbon. Repeat step three for the lower half of the tree, cutting along the upper then lower edge of the ribbon. Adjust the ribbon first if necessary to continue a smooth spiral from the upper half of the tree.
Step 5
Cut to the trunk. Once the basic spiral is in place, deepen the cuts to the trunk. Again, be careful not to remove branches that hold foliage that should remain.
Step 6
Remove ribbon and blend edges. Finally, you can remove the ribbon and round the edges of the spiral all the way around into their final shape. Stand back and make any fine cuts needed.