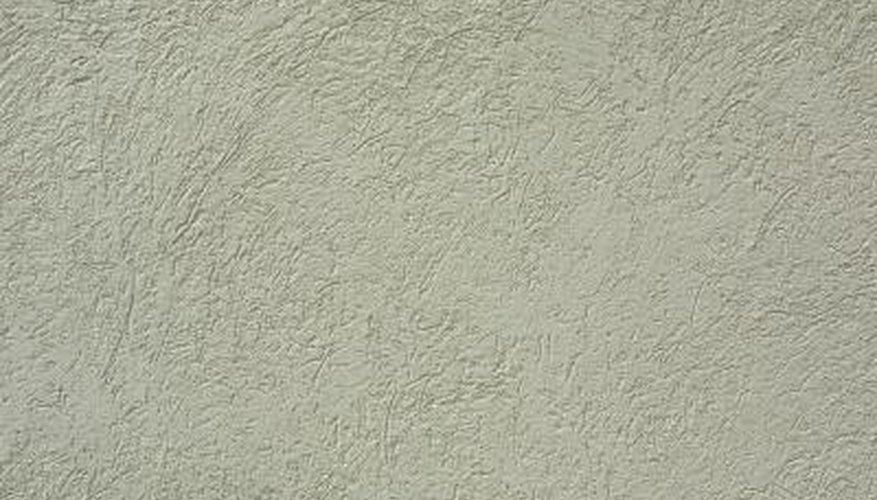 Nothing detracts from the curb appeal of a home quite like a broken down front stoop. Concrete steps can crack after years of seasonal weather changes, and corners and edges are vulnerable to damage from accidents. Uncertainty about what's involved in repair or whether replacement is a better option often leads to indecision, and the cracked front stoop remains the defining characteristic of the house. Even if you'd like to upgrade your stoop to tile or slate, fixing the concrete in the meantime is easy and cheap enough that there's really no excuse to let it go.
Step 1
Chip away at any protruding gravel. Concrete is a mix of sand, cement and gravel, so on the surface of the crack, you may have pieces of gravel sticking out. If they protrude more than about 1/8 of an inch or so, chisel those pieces off to smooth the surface.
Step 2
Remove all loose gravel, sand, dirt and cement from the damaged area with a stiff wire brush.
Step 3
Create a form from your scrap lumber. Cut the piece that will border the front to match the height of the step. The side piece can extend above the eventual surface. Level the pieces and use cinder blocks, angled two-by-fours or spikes to hold them in place.
Step 4
Brush the surface of the crack with a concrete adhesive. This will help to bond the new concrete to the old concrete. You can find many such products at your hardware store when you buy your small bag of pre-mixed concrete.
Step 5
Prepare you concrete mix according to the instructions, and rub some cooking oil into the surface of the wood form to help prevent sticking. Pour the concrete.
Step 6
Use a scrap piece of wood to screed off any excess concrete until you have a smooth surface. Run the board along the edge of your form until it comes away clean then use a trowel to further smooth the surface to match the existing concrete. You can also push the trowel flush against the form and run it up and down between the wood and the new concrete. This will help to push back any gravel that may be pushing against the form.
Step 7
Wait 3 hours and then remove the form. Use your wood block to further texture the surface to match the existing concrete along the faces. Replace the form, cover the whole thing with plastic, and let it cure for several days. Consult you concrete mix instructions for exact curing times.