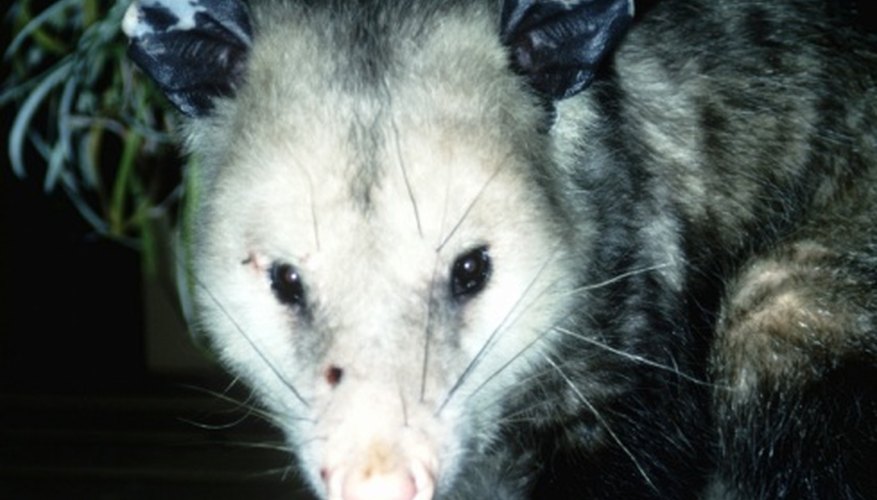 Unwanted wildlife or stray domestic animals will sometimes take up residence in or around a home or yard. Many times, the only solution is to capture the animal and remove it. Many types of animal traps exist, but the cage trap is one of the most popular because of its ease of use and high level of effectiveness. It is also safe for use around pets and people.
Obtain the proper size trap. While a squirrel can be caught in a raccoon-sized trap, the reverse isn't true. And if your problem is squirrels, a squirrel-sized trap will probably work better and be more effective. Don't just get a big trap and expect it to work for everything.
Place the cage in a location where the animal is likely to find it. If raccoons are in the sweet corn, put the trap in the sweet corn. If an opossum is living under the porch, put the trap under the porch.
Choose the appropriate bait to lure the pesky animal inside the cage. There's no such thing as a universal bait. although nothing comes closer than peanut butter. Squirrels, raccoons, opossums, skunks, stray cats, lost puppies and most other sorts of nuisance animals have been lured into cages by the allure of a PB&J sandwich. In addition, study the animal you are trying to catch to determine what other sort of bait will work.
Bait the trap by positioning it inside the cage, so the animal will have to step on the trigger panel to get to it. Some animals get adept at becoming bait robbers. Thwart these smarties by wiring the bait to the trap or putting some of the bait in an excavated area under the trap. Lure-extra cautious animals with a trail of bait. Put small samples outside the trap, leading to the feast inside.
Set the trap in the ready position by raising the cage's trap door. Hook the catch and raise the floor panel trigger until the door is latched open.
Leave the area. The target pest might be shy, or active only at dawn, dusk or overnight. If you haven't caught anything in 24 hours, check the bait and consider moving the trap to a better location.