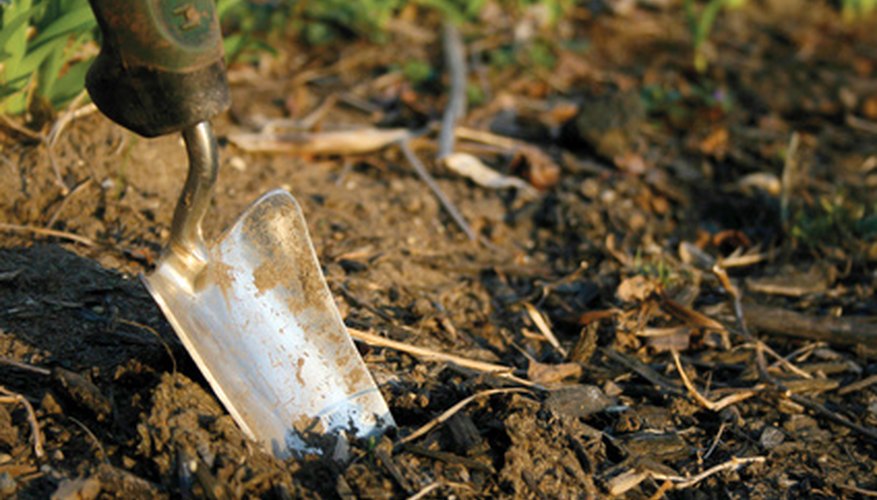 Composting is a great way to recycle organic waste into usable fertilizer for lawns and gardens. It is a simple way to create a sustainable and green household. Placing the bin in the ground will allow for composting to continue year round, as the ground will help insulate the compost pile, keeping heat--an important element in the compost mix--inside the container. This simple-to-make composting solution can be created on a low budget, while producing results that will be beneficial to both your home and the environment.
Obtain a plastic container that is sized to meet your composting needs. The bin should be at least 12 inches deep to allow for proper composting. A storage tote such as those made by Rubbermaid is easily available and will work great for composting with a few minor alterations.
Drill or punch holes around the side of the bin close to the top of the container and above the level of where the bin will be in the ground. These holes will allow air to flow in and out of the bin, allowing oxygen--a vital ingredient in any composting mix--to reach the composting material. Similarly, punch holes in the lid to aid in aerating the compost.
Drill or punch drainage holes around the bottom of the bin to allow moisture to seep out of the container. These holes will also allow worms from the surrounding soil to enter the bin and help in decomposing the material.
Dig a hole that is slightly larger than your bin in an area that will receives direct sunlight throughout the year. Dig the hole to a depth that will allow the air holes you punched in your bin to sit above ground level. Heat from the sun will speed up decomposition. The area should have good drainage as well to avoid excess buildup of moisture in the surrounding soil.
Line the sides of the hole with bricks to help insulate the bin further and keep composting going throughout the year.
Place the bin into the hole and line its bottom with twigs and other yard scraps, including a mix of brown and green plant material. This will jumpstart decomposition and aid in creating a base with good airflow.
Place your food scraps and other organic household waste into the bin. Leave the lid on the bin to discourage animals from foraging through the waste. Turn the material with a shovel every few weeks.