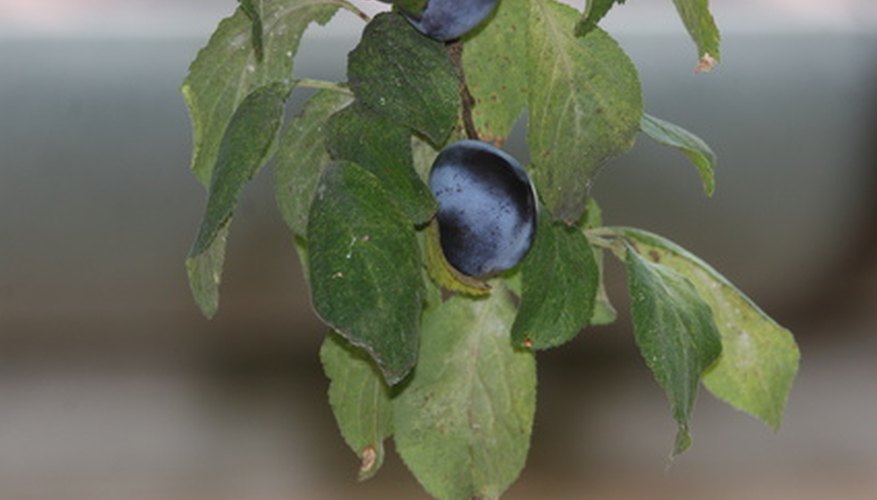 The fruit of plum trees, just like that of many other fruit trees, can be invaded by a variety of pests. The most common pest of the plum tree is the plum curculio. They are easily identified by looking at your plum pits and seeing if there are worms inside. Mites are known to attack the tree leaves turning them brown and preventing photosynthesis. Borers, on the other hand, attack the tree trunk. The key to getting rid of these pests is to identify which pest you have and use insecticides on your plum trees.
Step 1
Spray the plum tree with dormant oil in the spring before new growth emerges.
Step 2
After the tree is done blossoming, spray with an insecticide. Sevin is a well-known brand that has great results. Spray again seven days later to remove any persistent insects. Most insecticides come in a concentrate and are applied with a garden hose sprayer attachment.
Step 3
Spray the tree with horticultural oil if mites are becoming an invasive pest on your plum tree. The oil will prevent them from sucking the juices out of the tree leaves.
Step 4
Keep checking your plum tree throughout the season and eradicate the pests before they become too numerous.
Step 5
Remove damaged limbs and clean up fallen fruit to control pests and prevent them from spreading to other areas of the plum tree.