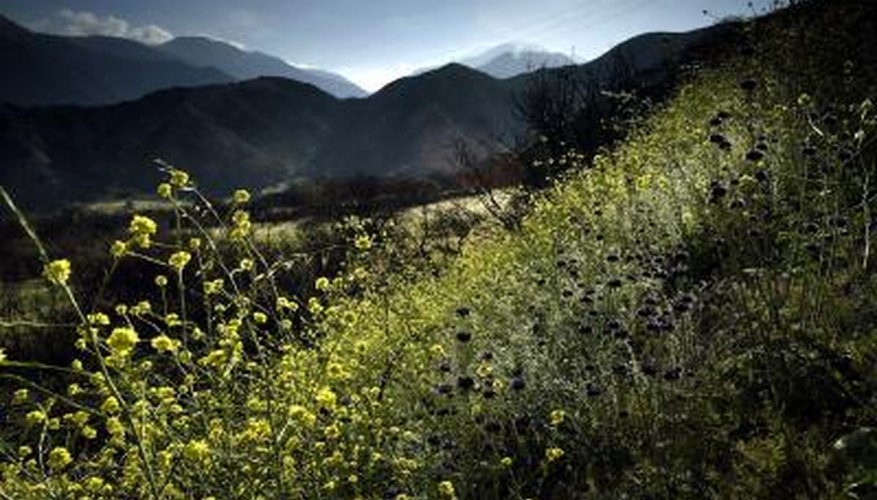 Chia seeds are well known as the seeds that make Chia Pets grow. However, chia was also once a major food source for the Aztecs. The seeds are a great source of omega-3 fatty acids as well as protein, oil and other nutrients. They are flat and brown and found in clumps inside the flowers of chia plants. Harvesting the seeds is not too difficult, as the seeds come out of the plant easily. Knowing how to go about harvesting the chia seeds will help you gather the seed most effectively.
Step 1
Observe your chia plant as it flowers in late spring or early summer. The bloom will fade, dry and turn yellow. Choose a time to harvest after the bloom has dried, but before the seeds have fallen on their own.
Step 2
Pull the entire plant out of the ground. As the chia is an annual plant, this is the easiest way to harvest the seeds and you will not be ruining further growth of the plant.
Step 3
Beat the dried flower blooms against the inside edge of a container and the seeds will fall into the container.
Tip
Store the chia seeds in a dry place until you wish to use them.