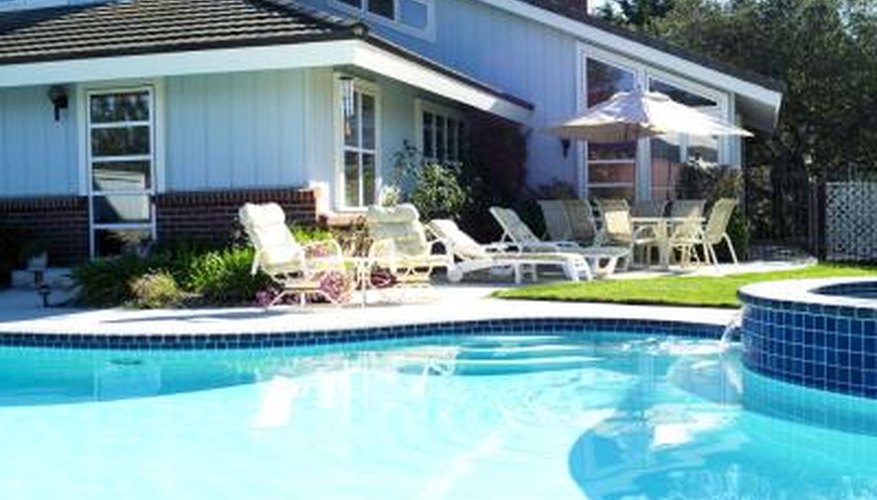 Check valves are often used in conjunction with solar water heating panels. Solar panels are usually mounted on the roof above the level of the pool filter, and check valves prevent the pool filter from being back-flushed by the water in the panels when the pool pump is turned off. If a check valve is leaking, you will hear the filter "gurgle" and may see DE (diatomaceous earth) leaking into the pool around the sump.
Step 1
Turn off the pool pump. Check the existing check valves carefully. Note the direction of flow. There should be an arrow on the plastic exterior shell.
Step 2
Use the strap wrench to loosen the fittings on each end of the check valve. Work on replacing one check valve at a time to prevent getting the direction of flow confused.
Step 3
With the check valve fittings loosened, remove the old check valve.
Step 4
Lubricate the O-rings on the new check valve. Install the new check valve and tighten the fittings.
Step 5
Repeat the removal/replacement process with the other check valve and restart the pool pump. If the check valves were installed correctly and the solar system is set to operate, water should be flowing to and from the solar panels. When you turn off the pool pump, the system should be quiet and there should be no DE seen around the pool sump.