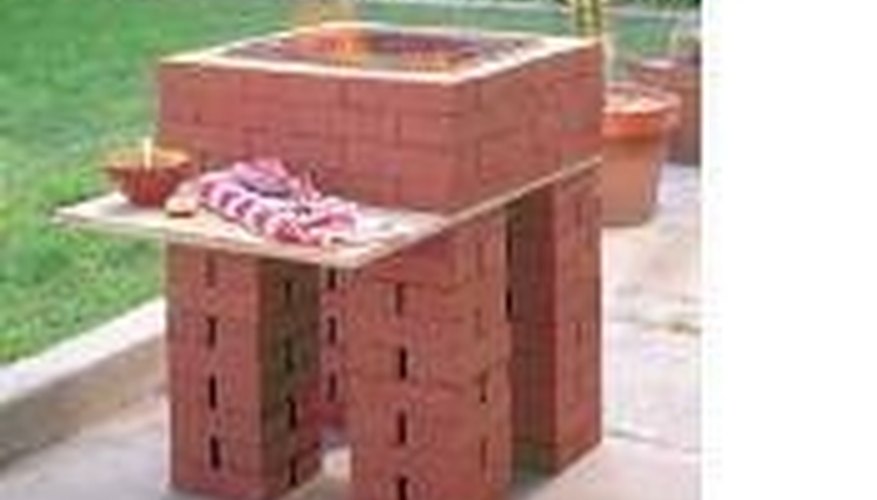 Making a built-in grill using bricks is a great way to have a permanent outdoor grill for all your backyard activities. They do not rust and are easy to clean if you build one with removable racks. An outdoor grill can last a lifetime if a little thought is put into the plans.
Level a spot in your backyard where you will build your outdoor grill. Dig a 4-by-4-foot square, removing the grass and leaving bare soil. Nail the 2x4s together to form a square 4 feet by 4 feet.
Mix the concrete. Pour it into the frame you have built with the 2x4s and place three pieces of rebar into the concrete. Place these across the width of the square and make sure they are evenly spaced. Fill the square with at least 4 inches of concrete.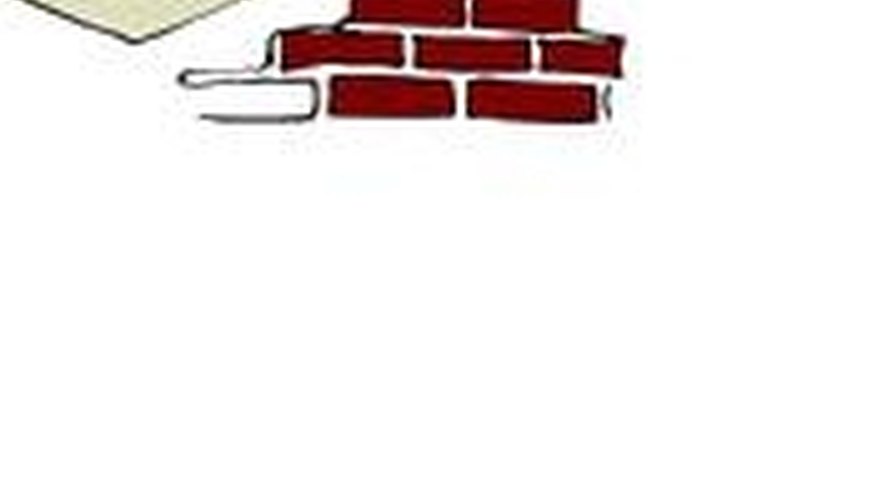 Mix the mortar you will be using and start placing the bricks on the concrete foundation poured earlier. The bricks should be placed in a square pattern measuring 30 inches. Use the mortar to fill in between the bricks as you go. Place the second row on the first bricks, staggering them so the middle of each brick you lay is where the bottom two meet.
Add bricks until the front wall and the back wall are 12 inches tall. Add bricks to the side walls until they are 30 inches tall. Place the four galvanized bolts in the mortar between the bricks on the last row of the side walls. Put two on each side, spacing them evenly to fit the grates you have purchased.
Continue adding bricks to the sides of the built-in grill until the sides measure 38 inches tall. Add four more galvanized bolts even with the first four in the mortar of the last row of bricks. Finish adding bricks to the side until the height measures 24 inches from the last set of bolts.
Allow the mortar to set up for at least a week, preferably 10 days. Sit the racks on the bolts you have placed in the brick. Your outdoor grill is ready to start grilling.