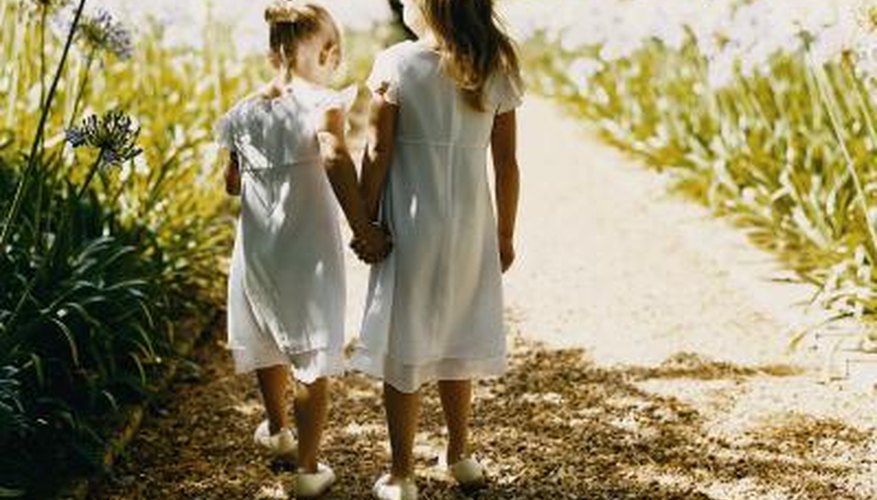 Pea gravel is an attractive, low-maintenance and low-cost alternative to a paver or concrete patio or pathway, or can be used beneath pavers to provide a level substrate that keeps your pavers well drained. Apart from a strong back and a shovel, the only tool laying down pea gravel requires is a tamper, a heavy-duty tool for compacting the gravel so it forms a flat, dense layer. While you may want to rent a mechanized tamper for large jobs, you can make your own manual compactor and save yourself the rental fee.
Step 1
Cut one end of a medium size round of wood with a chainsaw so it is as flat as possible. A heavy, dense wood, like juniper or oak, is best.
Step 2
Cut two pieces of 1-by-2 or 2-by-2 lumber into two 4-foot lengths. These will be the handles of your compactor.
Step 3
Drill two holes, each 4 inches apart, near one end of each handle.
Step 4
Lay the log down on its long side. Position the end of one handle so the end with the holes is about midway down the log, with the other end extending up past the round end of the log. The flat-cut end of the log should be on the opposite side from the handle. Screw in the handle using 2 1/2-inch deck screws.
Step 5
Stand the log up on its flat end. Hold the other handle up directly opposite the first handle. Mark the spot. Lay the log down and attach the second handle in the same manner as the first.
Step 6
Stand the log back up. You should have a vertical log with handles standing straight up from its sides that you can easily grasp. To use, lift up and drop down, letting the flat, heavy log end do the work of compacting the gravel. Move slowly across the surface of the gravel.