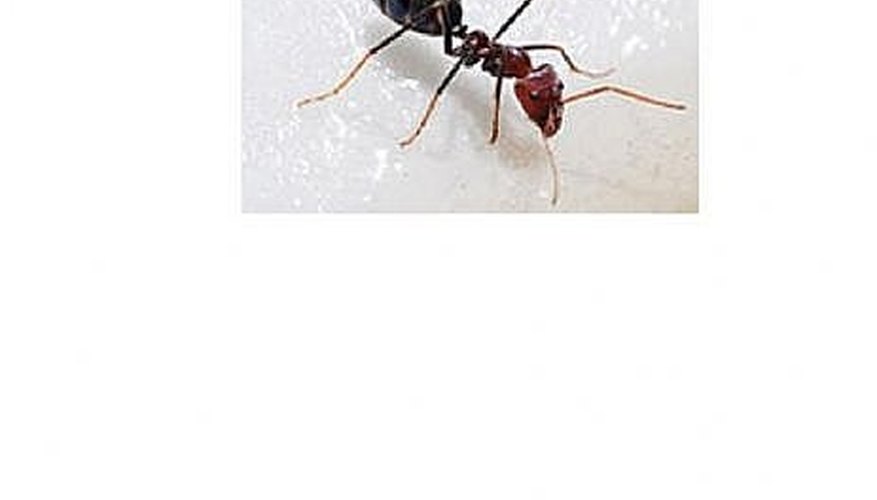 How to rid yourself of bugs!
Ants and other insects are like bad weather their alwas with us No matter what we do. At the present time it probably costs more than $1 billion a year just trying to get rid of them, and it is often a lost cause. It seems that no matter what we do we always have our bugs with us. However, there is a way of ridding ourselves of this nuisance without resorting to the use of poison.
Without poison you say, one of the things that practically all insects have is a wax like layer on the outside of their bodies to keep the moisture inside them from evaporating. If you can find something that will pierce this wax like layer of bugs will dry up and blow away. There is such a product available in a good many of us use it every day without knowing its power as a bug killer.
This product comes in many forms but the one that we are the most familiar with is absorbed baby powder. What happens to the bug is that the absorbent part of the baby powder will penetrate the wax like layer and the bug will dry up. Not only that but the bug will take it back to its nest and is still hasn't lost its killing power.
As one bug dies other bugs will try to remove his body from the nest and thereby pick up portions of the absorbent material themselves. This also seals their fate as they will to dry out. A dried bug cannot survive for a very long time.
To use this method just rankle some baby powder where the bugs are apt to walk. It may not look very good but it will pretty well take care of your bug problem whether they are ants, cockroaches or bed bugs they are all prone to drying out and blowing away.
Garden bugs can be treated in nearly the same way by sprinkling baby powder on some of the places where they come to feed they too will be affected by the absorbent part and will dry up just like the household bugs.
Another way to deal with some types of garden bugs is to make a tea out of red hot peppers; the best kind are habanaros of the variety they call Scotch bonnet's. This tea is full of capiscum an oil that gives peppers their hot taste. Bugs don't like the taste of red hot peppers and they will usually avoid eating anything that it is upon.