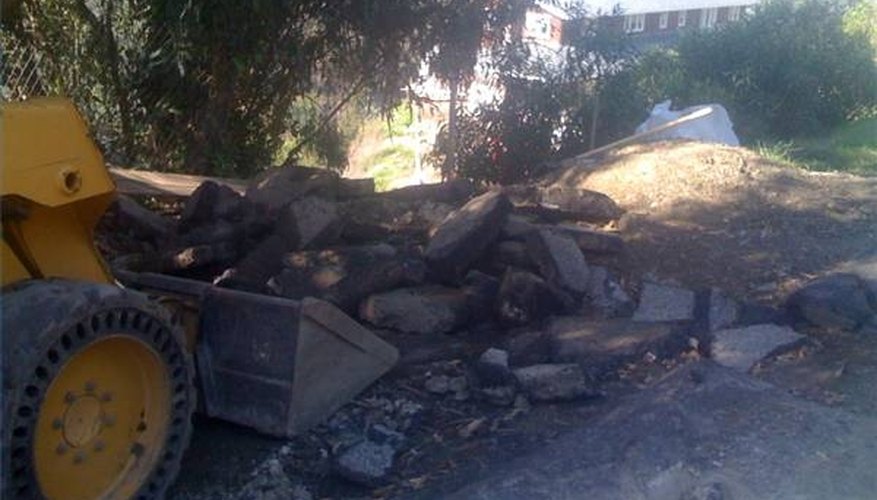 Having an old asphalt driveway removed can be quite costly. You can do this job yourself with a little extra time, proper equipment and motivation. Check with a equipment rental business to find out how much advance time you need to reserve any rental equipment. It might require planning a month or two ahead.
Step 1
Most equipment rental companies can provide a small excavator to perform the task of tearing up an asphalt driveway. It's easiest to begin in areas that are already damaged. Use a firm sweeping motion toward you to loosen and tear away large chunks.
Step 2
Use the bucket of the excavator to smash the larger pieces of asphalt into smaller, more manageable pieces. You want to make the job of removal as easy on yourself as possible.
Step 3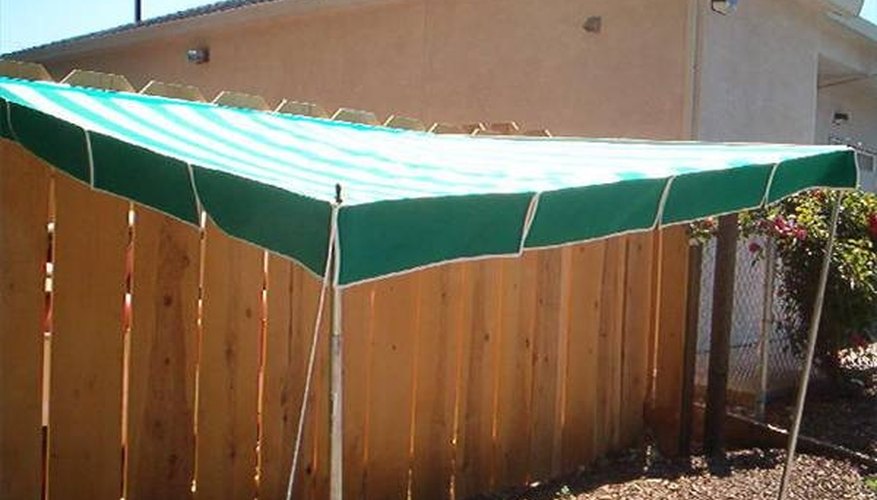 Erect a movable awning or tarp to protect yourself against the hot rays of the sun. If you are not using a front loader to remove the broken pieces of asphalt, then it will be an extremely labor intensive process by hand. Try and pick cooler days, drink plenty of fluids and create shade to work under.
Step 4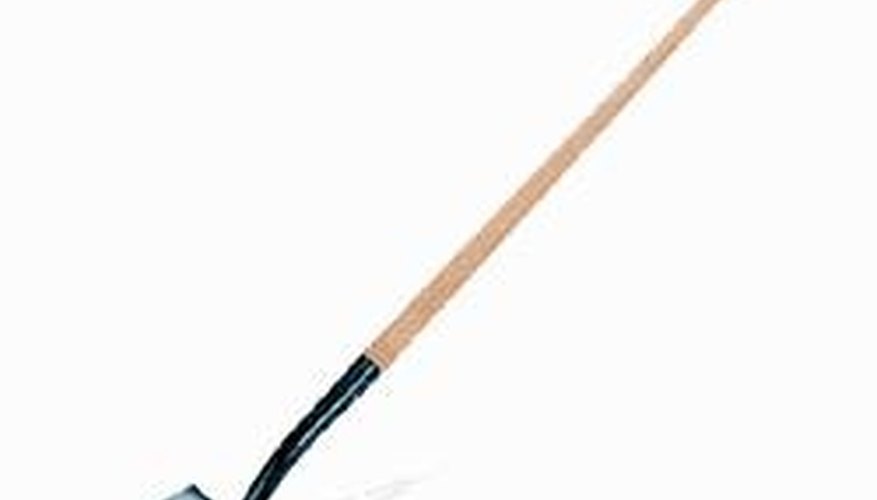 Using an excavator in areas next to fencing or buildings can be tricky. Even the most experienced of operators can have accidents. It's best to simply use a pick ax and shovel in areas like that.
Step 5
Load up the old driveway asphalt into a dump truck or heavy-duty trailer. Make sure there are no protruding pieces that could dislodge during transport and damage other vehicles. Cover the load with a tarp to avoid losing any material ong the road. Remove asphalt waste to a proper disposal or recycling center.