Building a masonry wall is one of the most important skills to learn in upper-intermediate construction. The skills involved can be learned with just a little bit of grit, forethought, and patience.
Laying the Foundation
Mark out the outside of the wall's perimeter with stakes and twine. Set the stakes in place with a rubber mallet. The twine line will help you determine if the lines are straight with a simple visual check.
Dig out a foundation trench with pick and shovel. The trench should be about one foot deep, and about four inches wider than the width of your masonry blocks.
Mix concrete. Pour eight to ten inches into the trench. Allow that to set as recommended by the manufacturer.
Laying Block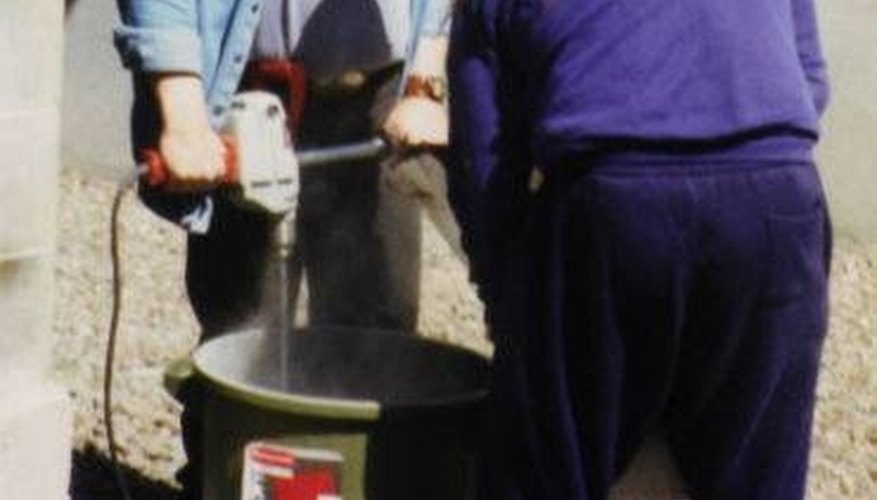 Mix mortar mix as directed. Then, pour it onto a mortar board.
Lay the block with the mortar and trowel. Remember that your first course of blocks will be resting slightly below floor/ground level and inside the foundation trench, which was not completely filled in Section 1, Step 3. Spread a layer of mortar along the foundation, then the sides of the block, set it in place, and then trim the excess mortar with the trowel. Repeat until an entire course (row) of blocks is set.
Check the course with a level. Then, even it out with a thicker layer of mortar, if it is not.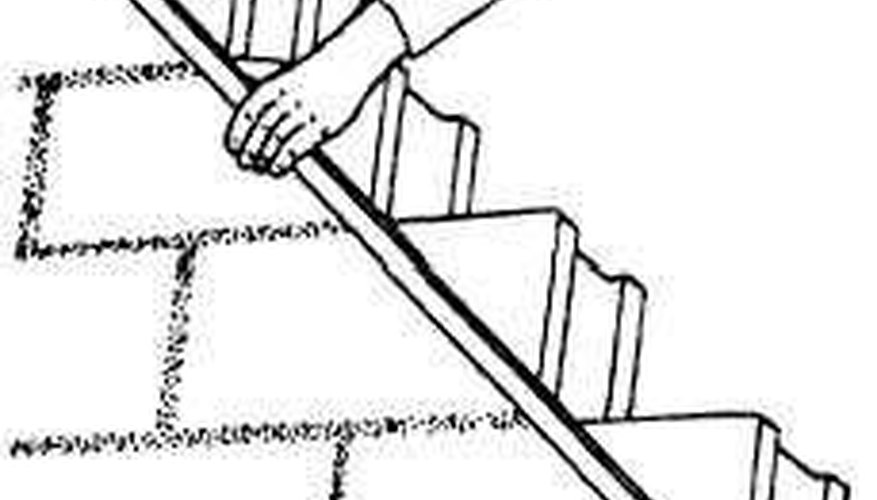 Repeat Step One to lay another course of blocks. Blocks should be set so that they interlock, with the ends of one course of blocks sitting above the center of the blocks beneath them.
Cut blocks as needed to handle corners and doorways. Do this by using a hammer and chisel to etch a line where the split is desired in the stone, and then steadily chipping away at that line with firm, solid blows. Do not whack the stone with great force, since this will shatter it. Instead, chip away firmly until the stone splits on your chiseled line.
Lay no more than six or seven courses per day. The number is dependent upon the size of the blocks. For blocks that are substantially larger than common bricks, make it six courses, or perhaps even five. Allow the mortar to set and cure before continuing to lay block.
Fill in the remainder of the trench. If this is an outdoor wall, this can be done with compacted dirt. An interior wall will probably need to be filled with more concrete.