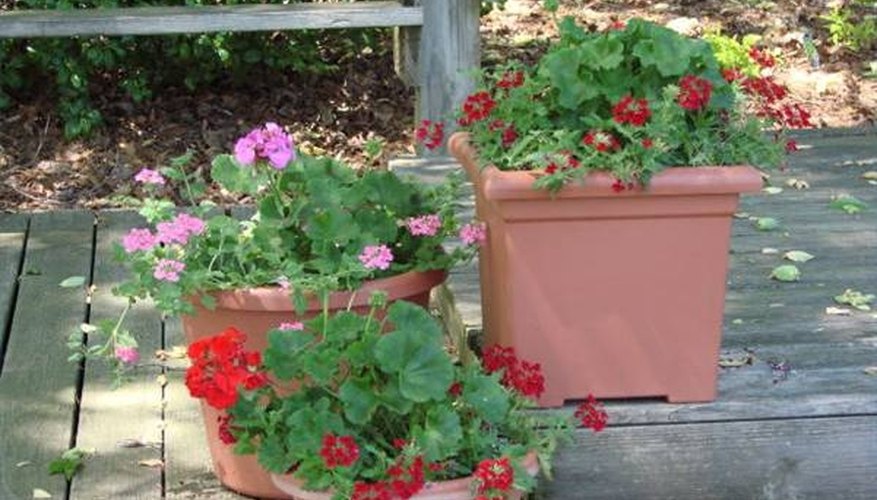 While any gardener likes to get outside and dig their hands in the soil, some aren't as fortunate to do so because of mobility issues or space restrictions. With this in mind, a set of plant shelves built in the shape of a staircase can be made relatively easily to allow gardeners with little or no land to have a container garden right on their porch or balcony. The step design allows for easy access to plants even when they are in the back and helps to keep plants in the front from blocking out the light from their neighbors. Watering and maintenance can all be made easier with staircase plant shelves, too.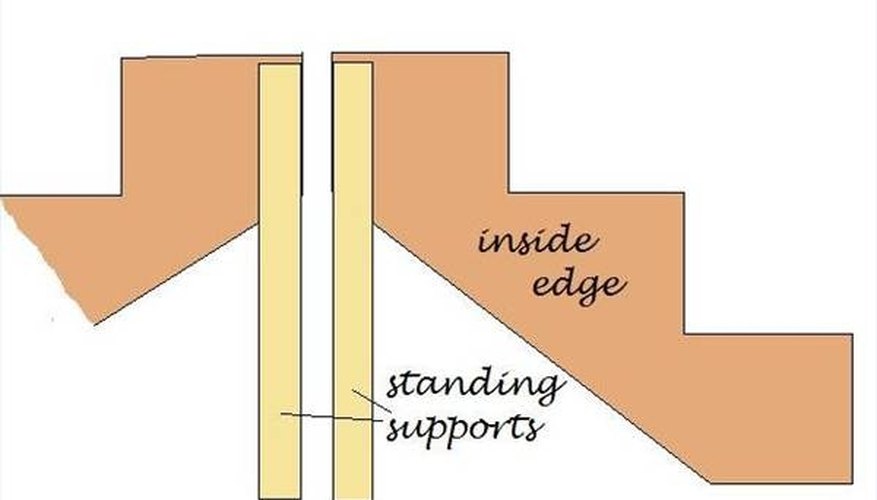 Lay the stringers down on the ground. Set the "top" of the stairs next to one another, and the bottoms facing away. Place a 3-foot-long, 1 by 4 inch board running down from the top to create a vertical standing support for the step. Nail through the supports and into the stringers to secure.
Stand the stringers up, two feet away from one another with the supports facing in. Have a friend hold the stringers while you attach the base supports. Place a 2-foot-long support board at the base of the "bottom" of the stairs. The board should run horizontally along the bottom and overlap both of the stringers, leaving the edge of the board flush with the outside edge of the stringers. Nail through the board and into the stringer to attach.
Repeat the process along the back by attaching the base support to the standing supports. These edges will not run flush like the front does. Nail through the base supports and into the standing supports to secure.
Start at the bottom of the stairs and align the first step over the stringers. There should be roughly one foot on either side of the step and not quite two feet in the middle. Nail through the step and into the stringers to attach. Repeat this step to attach the middle and back shelves. Place the staircase shelves in your desired location.