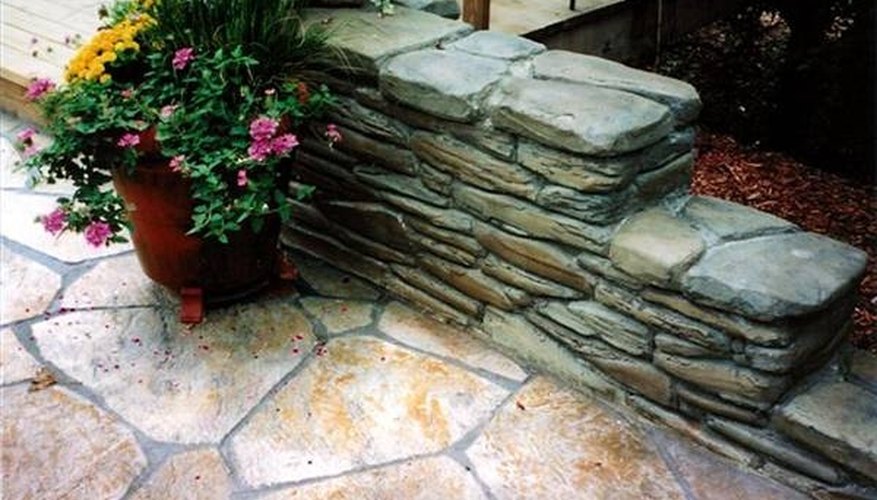 Stamped concrete can bring landscaping and patio décor to life. Stamped concrete is not only a popular choice esthetically, but it's extremely durable. So durable in fact, it's even said to be stronger than regular concrete. This decorative form of concrete needs little in the way of maintenance and is quite easy to take care of. A little routine maintenance will keep stamped concrete looking its best.
Apply sealer to the concrete annually after it has been pressure-washed and dried completely. For best results, do not apply sealer in cold weather (less than 50 degrees F) or hot weather (more than 90 degrees F).
Sweep the concrete periodically to avoid any buildup of dirt and debris.
Pressure-wash outdoor concrete as needed to remove any dirt and debris that may get stuck in cracks and crevices. For indoor stamped concrete, mopping with a wet mop and the occasional dust mop to remove loose dust and dirt is all that is needed.
Use a mild detergent in water with a medium-bristle brush to scrub away any stains instead of pressure washing.
Apply a coat of floor wax or polish to provide extra protection in areas that are heavily trafficked.