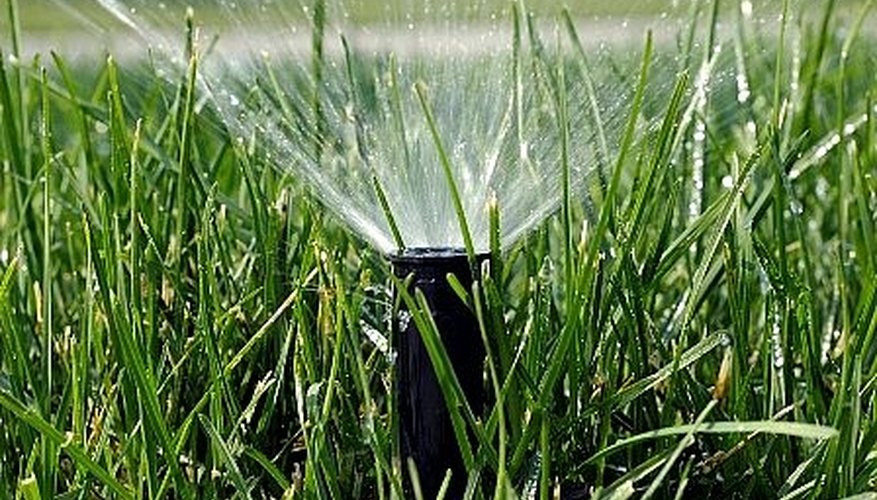 If you want specific areas of your yard to be automatically watered each day, designing a sprinkler system can help you figure out where to start and how to get it done. By installing the sprinkler system yourself, you can save 30-40% of the cost a contractor would charge to do it for you. Here's how to design a sprinkler system:
Measure the water pressure from the water source you will use for your sprinkler system. To do this, use a pressure gauge - you can buy one at your local home improvement store. Write down the water pressure measurement.
Measure the amount of water that comes out per minute by filling up a bucket that has measurements on the side. Let the water run in the bucket for one minute, then write down the water height measurement. This information is important to know when designing a sprinkler system.
Go to http://www.rainbird.com/diy/design/index.htm and download and complete Rain Bird's "Homeowner Sprinkler System Design Request Form" (link is listed in Resources below for your convenience).
On a piece of graph paper, draw a scale drawing of the property you want to install the sprinkler system on. Make sure you mark areas that need more watering than others.
Send the measurements, the form and the scaled drawing to Rain Bird Do-It-Yourself Irrigation (contact information in Resource links listed below). Rain Bird will send you a layout of a proposed sprinkler system along with a detailed materials list. Rain Bird's sprinkler system design package will include the following:
Color-coded sprinkler head placement and spray patterns.
Color-coded layout of zones, valves, pipe, timer and wire.
A valve-by-valve parts list for easy installation.
An itemized shopping list of all the parts you will need.
After you receive the outdoor sprinkler system design package, go to http://www.rainbird.com/diy/design/installguide.htm and follow the directions on how to install the sprinkler system (link is listed in Resources below for your convenience).