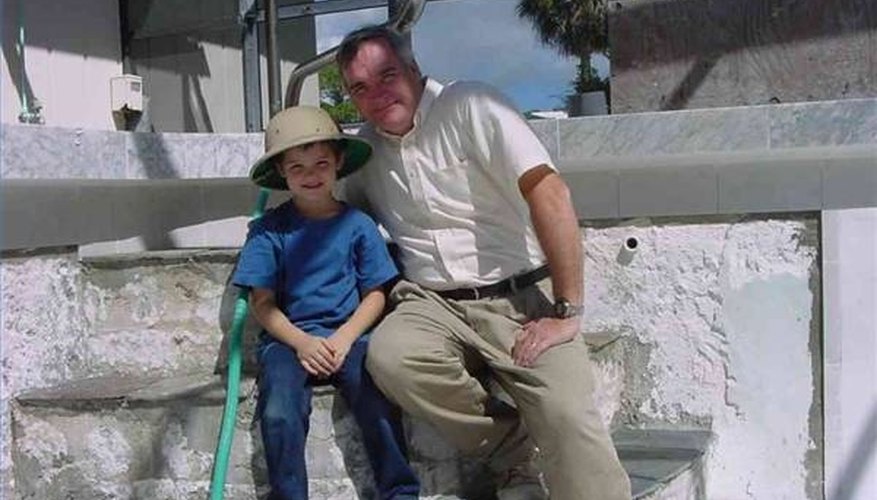 Older in-ground swimming pools were made with plaster walls. While some new pool manufacturers caution against repairing or re-plastering such pools, the project is one that can if fact be done. It is a fairly time consuming do-it-yourself project, and one that is best not done alone. Two or three people can probably plaster a swimming pool in a weekend if prepared with the proper tools and expectations. The results are usually good for several years and are considerably less expensive to achieve than replacing the pool.
Drain the pool and remove the pump, ladder and diving board. Cover drain holes with cut pieces of plastic sheeting and waterproof tape.
Use a hammer and chisel to remove any hanging or rough pieces of plaster from the pool walls. Gently sand the pool walls and floor, using an electric sander. Remove all of the sanding dust with a shop vac. Wash and dry the entire interior of the pool with a damp mop and plain water.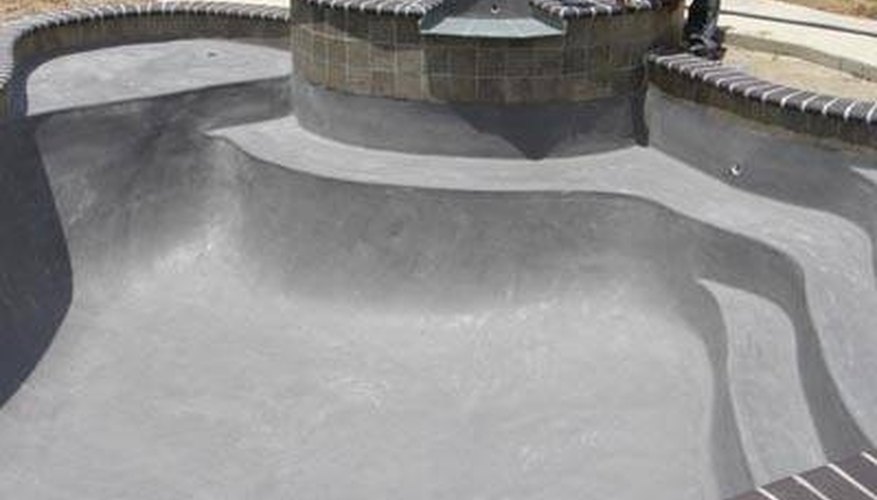 Mix plaster in your large trough or container according to manufacturer's directions. Divide the pool area by the number of people performing the plastering. Fill individual buckets with plaster. Working in a clockwise direction, begin plastering the walls. Apply a thick coating of the plaster with the blunt side of your trowel. Smooth the plaster to about 1/2 to 1 inch in thickness. Depending on the kind of finish you wish to create--smooth or lined, you may smooth the plaster with the blunt or serrated edge of the trowel. Plaster an area that extends to about half your armspan at one time before moving on to the next section.
Allow the pool walls to dry for 24 hours. Repeat the process on the pool floor. At this point only one or two people can be working at the same time. Leave a small corner unplastered. Have someone lower a ladder into the pool to ease the workers out. Plaster the corner once the remainder of the pool floor is dry.
Allow the floor to dry for 24 hours. Sand lightly and vacuum again. Apply waterproof sealant using long-handled paint rollers. Allow the sealant to dry for another 24 hours before hooking up the pump and additional pool accessories.