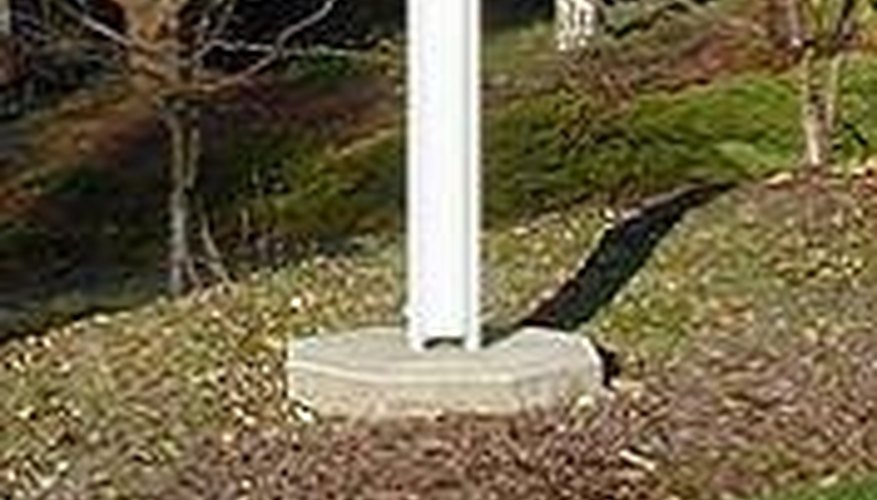 Whether it's the State Flag, United States Flag; flags are flying high. Betsy Ross designed the first American Flag and was it was first hung in 1777. The stars represent each state so the stars have increased over the years as States were added to the Union. Each state also has a State Flag. You can too have a flag pole in your yard.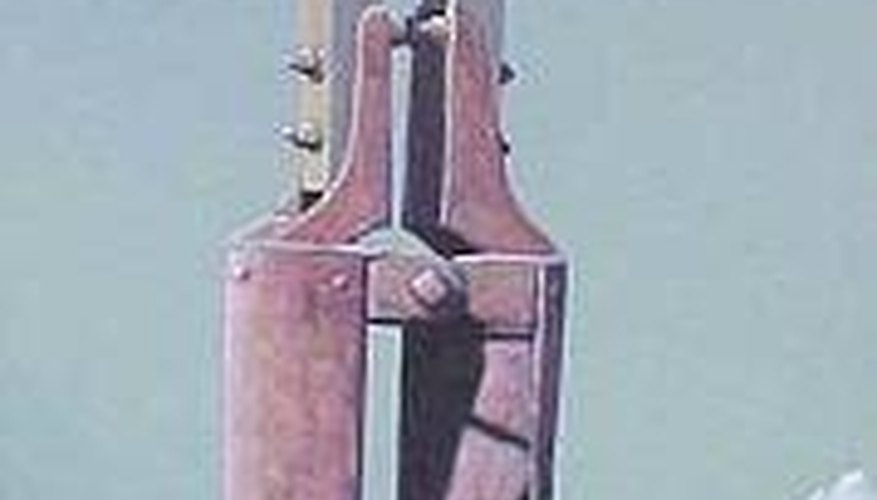 Decide where the flagpole will be. Use the post-hole digger and dig a hole 3 feet deep. It only has to be as wide as the post hole diggers.
Place the flagpole into the ground and replace the dirt, packing the dirt as you go with the shovel.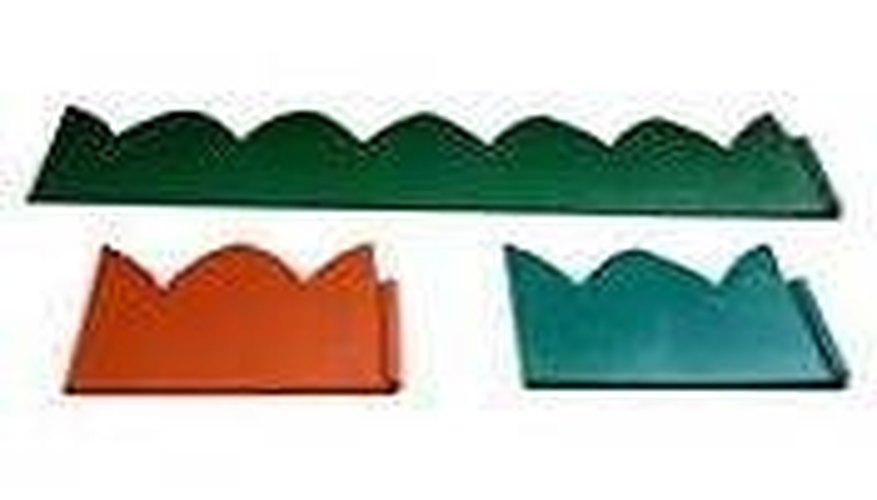 Connect the garden edging into a circle or square of your choice around the base of the flag pole. Be sure to use the hard plastic edging that connects to each other on the sides. The sides will allow the edging to be formed into a design.
Mix the quikrete according to package directions in the 5 gallon bucket. Pour into the area around the flagpole and inside the edging. Smooth the top of the concrete with a trowel. Allow to dry for a day or two.
Remove the edging or if you wish you can leave it in place.
Things You Will Need
Flagpole

Hard plastic garden edging

Quikrete-dry concrete

Trowel

Shovel

Post hole digger

Water hose

5 gallon bucket
Tip
Write your initials in the wet concrete. Add dye to the wet concrete.
Resources