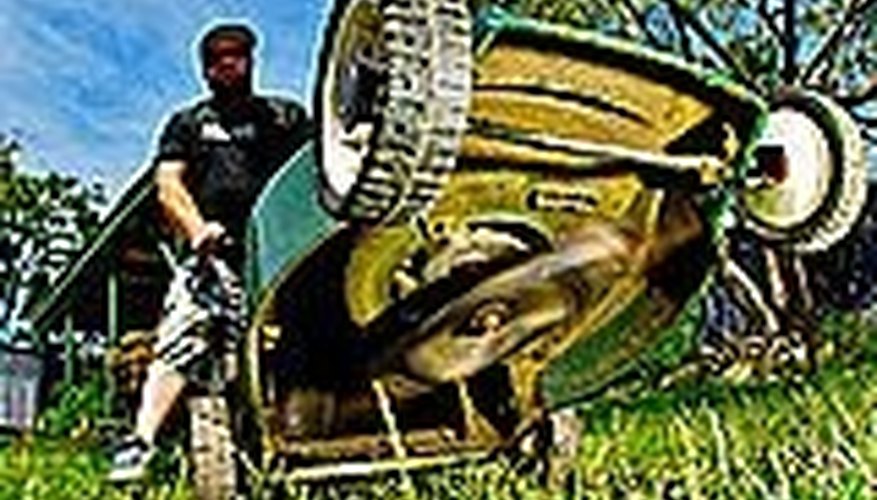 In these budget conscious times instead of springing for a new lawn mower why not buy a used lawn mower. Here are some ways to go about looking for one and what you should look for.
Look at Craigslist first. Look under the Farm and Garden section and you will find plenty of choices this time of year. Another place to look is a pawn shop. Finally the best place is one that fixes lawn mowers. You can be more sure you'll get a decent mower if you are lucky enough to score one this way.
Determine the type of lawn mower you need based on the size of your yard, how much muscle you want to put into mower, and how green you want to be.
Choices of lawn mowers include push mowers (for the hardy), electric (with cord), rechargeable battery operated, gas, and riding mowers. On the green scale I've listed them in order of most to least. Horsepower will tell you how much oomph the mower has. I bought one with 6.5 horsepower and that was plenty for me. Also for those without the muscle self-propelled is the only way to go.
If you aren't mechanical take a friend with you to check out the lawn mower. Be sure to take a test run to be sure everything it working properly. Make sure nothing is smoking. Ask them how old it is, when the blades were last sharpened, and when it last had any maintenance. For engines Honda and Briggs and Stratton are the best.
Once you have it home change the oil and air filter to ensure a better running engine. If it hasn't has recent maintenance it would be a good idea to take it in to a place that does mower repair.
Things You Will Need
A helpful, knowledgable friend
Tip
You should also check the spark plug after you buy it. These are cheap and easily replaced and will help it run more smoothly.
Warning
If the engine is not running smoothly it might need a carburetor overhaul.
Resources