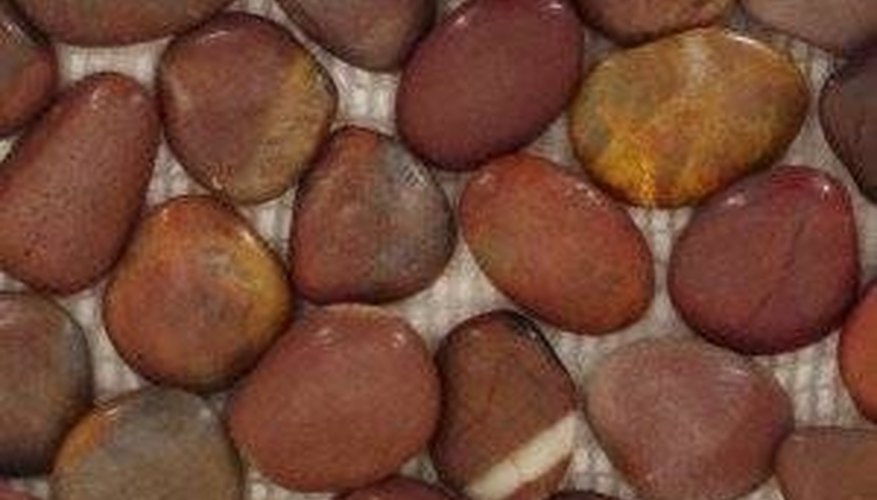 Patios serve as outdoor extensions of our homes. They allow us to relax, entertain, or dine outdoors in a space that features its own distinct decor. In some climates, people use their patios all year long, while those living in cooler climates use theirs seasonally. Regardless of the duration of their use, it's important to define a space that is unique as well as functional, and it's even better when doing it in a cost effective manner. One option is making a simple pebble patio. A day's worth of work and basic tools are all you need.
Measure your patio area and mark off the area with spray paint. Dig up all of the lawn within the measured area. Dig down to just below the grass surface with your shovel and lift the sod. This method will create fewer holes and divits in the ground.
Smooth the entire area with a rake until it appears even. Use a level to see if the surface is actually level. Move the dirt around with the rake and flatten with the back of a shovel until the area is closer to level. It needn't be exact.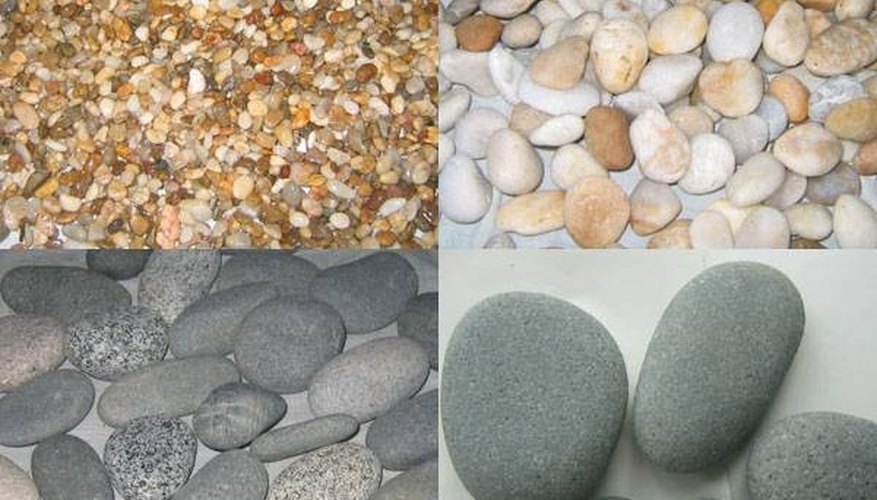 Unroll the plastic weed sheeting and place in the measured and cut out area. This will help prevent weed growth from sprouting up between the pebbles in your patio. Pour the stone dust into the area on top of the plastic sheeting and repeat the leveling process.
Assemble the pebbles on top of the stone dust. You may do this by strategically placing each pebble to create a pattern, or you may dump the pebbles and rake them until they are all spread out. Gently press down on the pebbles with the back of a shovel until they are slightly depressed into the stone dust. Allow the pebbles to sit undisturbed for 24 hours.
Mix up the mortar mix according to package directions. Spread the mortar sparingly with a trowel so that mortar fills any gaps in between the pebbles. Keep a damp cloth with you, wiping any excess off the pebbles themselves as you go. Allow the mortar to set and dry thoroughly; at least two full days, before walking on the patio.