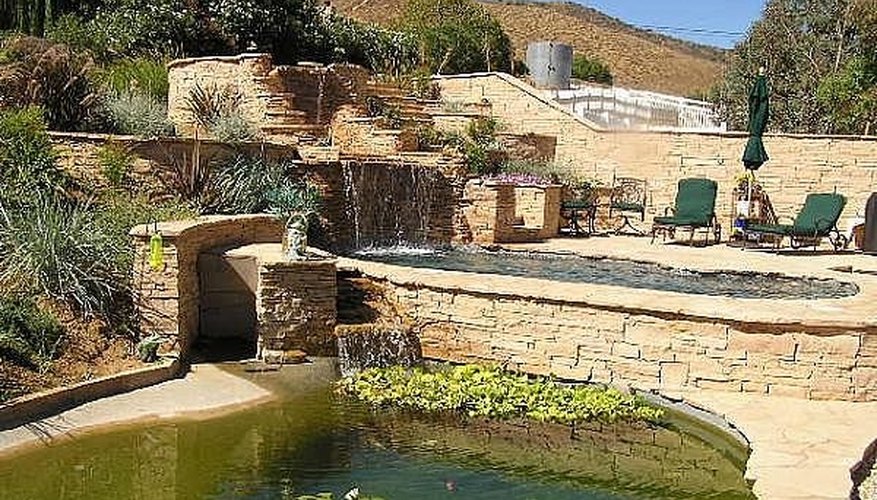 The image of the old-fashioned swimming hole where children used to play with gleeful abandon doesn't have to be just a piece of history. No longer are swimming pools limited to a boring rectangular blue shape in the yard. Today swimming pools can take on almost any guise.
You can have a shallow wading pool or deep swimming hole that looks like it is carved out of solid rock or formed in a natural woodland depression. Here is some information on how to design a swimming hole in your landscape that can look like a natural event, fun for kids and adults alike.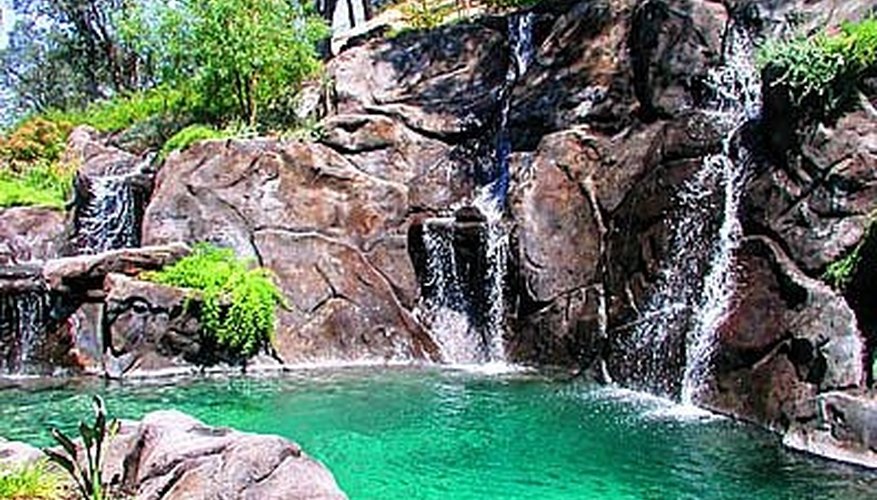 Designing a swimming hole can take place in one of two ways. You can create a natural pond (without chemicals) for swimming, or you can customize a swimming pool to create a natural-looking place for a dip in hot weather. You can make your swimming hole shallow for wading or deep enough for diving. Swimming ponds are not as hygienic as chlorinated pools, but they are very popular in Europe and you can actually swim with your fish. The first step in designing a swimming hole is to decide what kind of swimming area you want and WHERE you want it to be located.
If your swimming hole will be more than 18" deep, you will probably want to make sure it is visible from the home for safety purposes. Many states will have regulations and codes regarding safety features and fencing, so look into those early on in the designing process so you can include any of these provisions.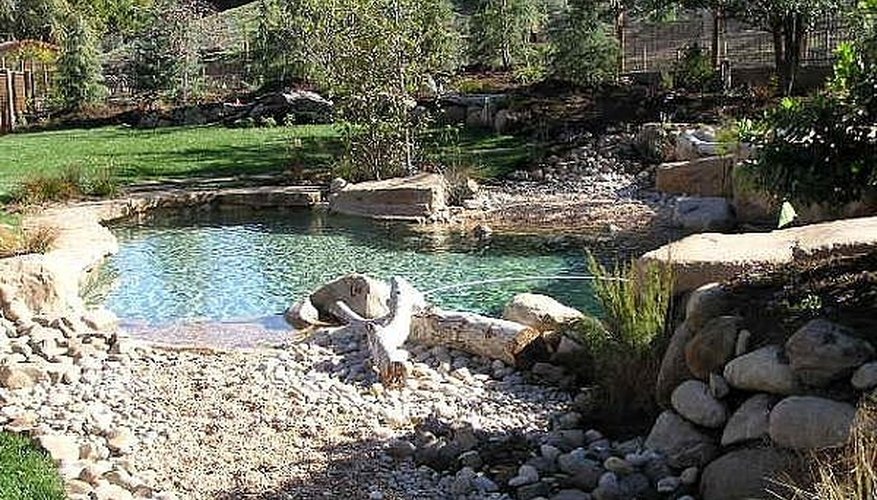 Next you can check out swimming hole pictures on the internet, magazines and books to get some ideas of what your want your area to look like.
Make sure you use a reputable company to design and install your swimming hole area. It must be built to code and recycle water safely and cleanly. Talk often with your designer and installation company to avoid misunderstandings. Doing a custom swimming area will require good communications to make sure everything goes smoothly. Remember, you may know what is in your mind, but your swimming hole designer may not! With a custom job, spend a lot of time on the site unless you are willing to live with whatever you get. Your guidance is important in getting the effect you want.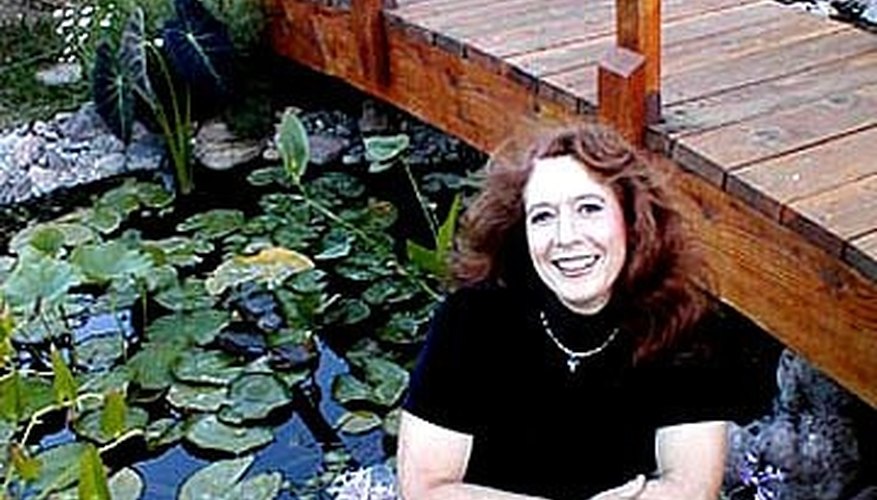 The planting around your swimming hole (and in the water, too, if you have a swimming pond)will make a big difference in how successful your design is. Choose plants and trees that will enhance the natural effect of the type of swimming area you are building. Add a seating area so everyone can enjoy the swimming hole whether they want to get wet or not. And keep up all the proper maintenance to keep your swimming hole beautiful, sound and healthy.
For more information on how to design a swimming hole, please check the Resources listed below.