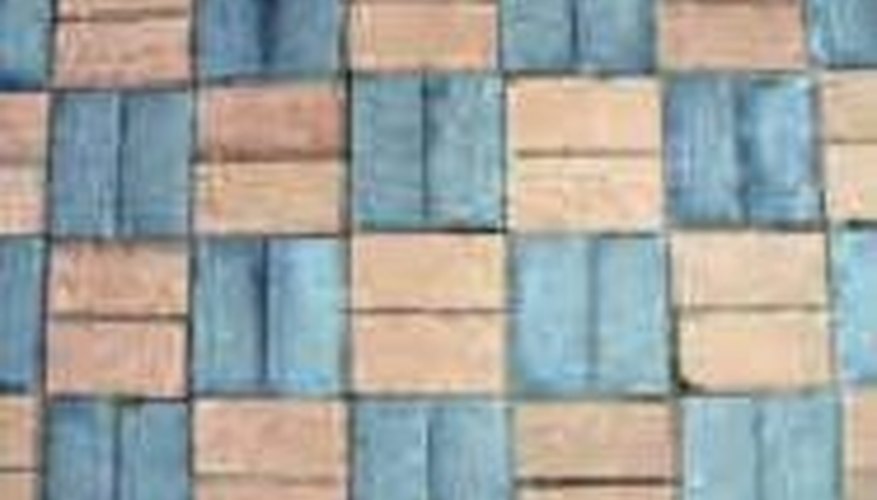 When designing your landscape, consider installing brick pavers to create a sidewalk, steps or a patio area. This is a fun weekend project for any do-it-yourself enthusiast. Brick pavers are economical and add simple elegance to any setting.
Instructions
First decide how large an area you will need for a patio. Using measuring tape, measure from one corner to the next and place a stake at each end. Repeat measuring and placing stakes with the remaining corners.
Multiply width by length to determine your square footage. This will tell you how many brick pavers to purchase. For example: If your area is 14 by 14 feet, the total square footage will be 196 feet. If you have chosen a design that is one square foot per paver, the total pavers you would purchase would be 196.
Excavate the soil inside the desired area to a depth of four inches. Clear all rocks and debris from the excavated area. Using a level, make sure the base of the area is level and smooth throughout.
Using playground sand or masonry sand, fill the bottom of the area to a depth of two inches. Level and smooth this also.
Begin placing the pavers in your desired pattern. Many pavers can be interconnected to form different designs. You will want to nestle the pavers securely into the sand as close together as possible. Continue this until all pavers are placed.
Pour more sand over the top of your patio. Sweep the sand into all openings and crevices in and around the pavers. Lightly spray the patio and let it dry. This will cause the sand to settle between the pavers. You may need to repeat this step of sweeping sand across the surface, spraying it and letting it dry in order to ensure that the pavers are packed well. This will prevent the pavers from moving.