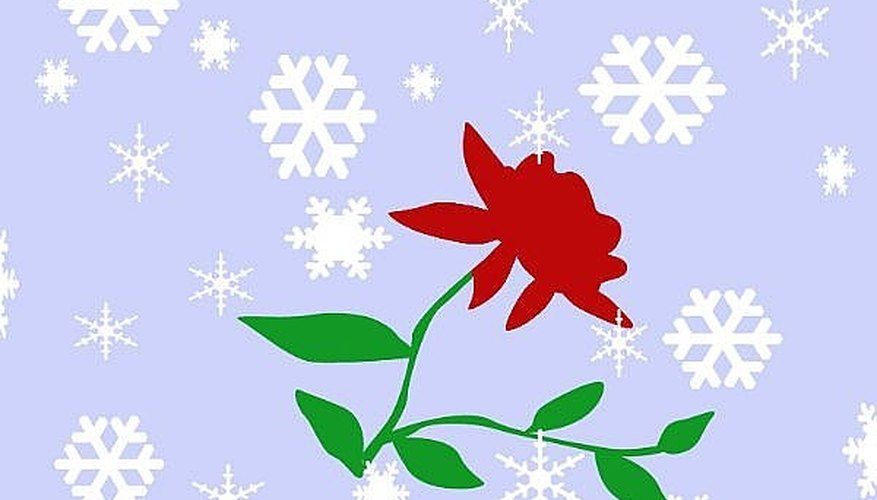 Pruning roses for the winter is just one winter rose care routine. If you are lucky to live in a mild climate region you may not give much consideration to protecting your tree roses from the winter cold. But if you live in regions 6 and 7 or colder, you will want to winterize your tree roses.
Determine which region you are in. One way to do this is to check with the USDA Plant Hardiness Zone Map. A link to their site is included in Resources.
Trim the top of your tree rose to a 10 to 15 inch crown, if you live in region 6 or 7.
Wrap the trunk (including stake) in stem-wrapping paper. So the rain will not permeate wrapping, overlap from the bottom up. Wrap until just the cane tips are exposed.
Staple a cylinder of tar paper around the trunk, and wrap burlap covering over the tree top, if you live in zones 3 to 7. But first, complete steps 1, 2 and 3. Mound the soil around the base of the tree so that it is about 8 inches high.
Bury the tree if you live in subzero zones of 3 or 4, and do not do steps 3 & 4. Do this by loosening the soil in a semicircle about twelve inches from the tree's base, on the side opposite of where the tree will lay down. Push a spade down near the roots, the depth of the blade and rock the blade back and forth to loosen the roots. You want to free the roots, not expose them. After removing the tree's stake, bend the tree to the ground, and dig an indentation in the ground for the canes to lay. Secure the tree by inserting cross pegs into the ground. Cover area with soil and mark so you can find it!