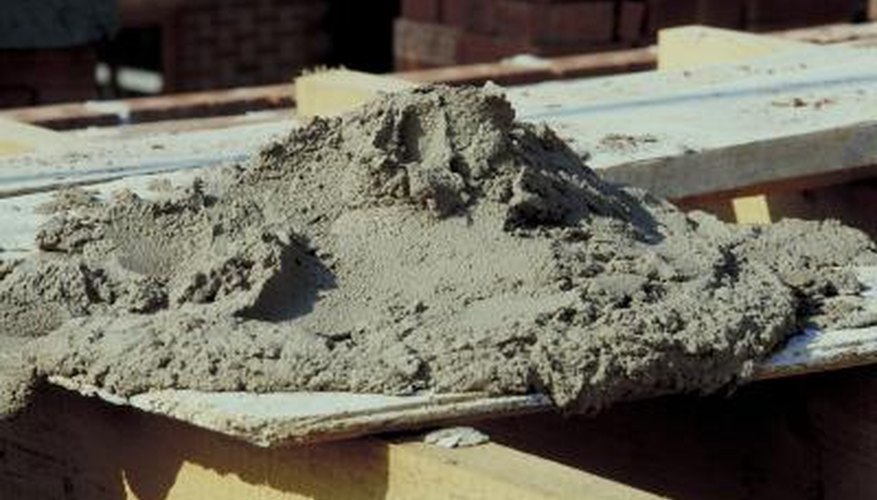 Vermiculite is a lightweight aggregate. It is made by super heating volcanic rock which then causes it to expand or exfoliate. When vermiculite is mixed with concrete it creates a lightweight concrete. One of vermiculite's benefits is that it absorbs large amounts of liquid. Since the longer concrete cures, a longer drying time means stronger concrete. This means that the addition of vermiculite with its slow release of liquid aids in a longer cure time and stronger concrete.
Step 1
Determine the ratio of vermiculite to concrete which depends on the job at hand. The base for above ground pools use a ratio of about 7 to 1. A basic ratio which can be used in many different applications is 3 to 1. Use this for walls, garden ornaments, walkways and the like.
Step 2
Measure out the amount of water you will need and add it to your container for mixing. Then add in your concrete and mix well. Follow package directions for the type of concrete product that you have.
Step 3
Add in vermiculite. The consistency you are looking for is that of a mud pie. Add more water if needed. Once poured, cover it with plastic sheeting and then allow the concrete to sit and cure.