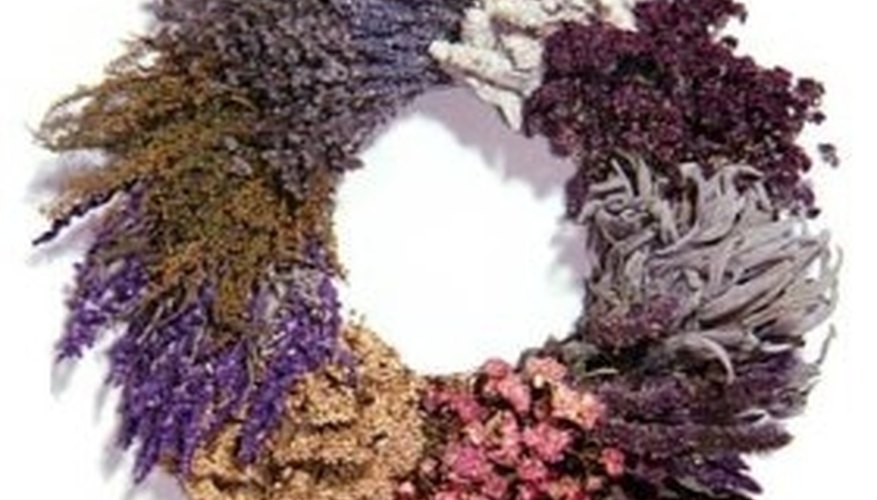 According to Linda Rector Page, N.D., Ph.D., in her book, "Healthy Healing: A Guide to Self-Healing for Everyone," fresh herbs lose volatile oils when exposed to heat or sunlight during drying, causing them to lose flavor and effectiveness. To maintain full strength, herbs should be air-dried and left as close to their whole, natural state as possible.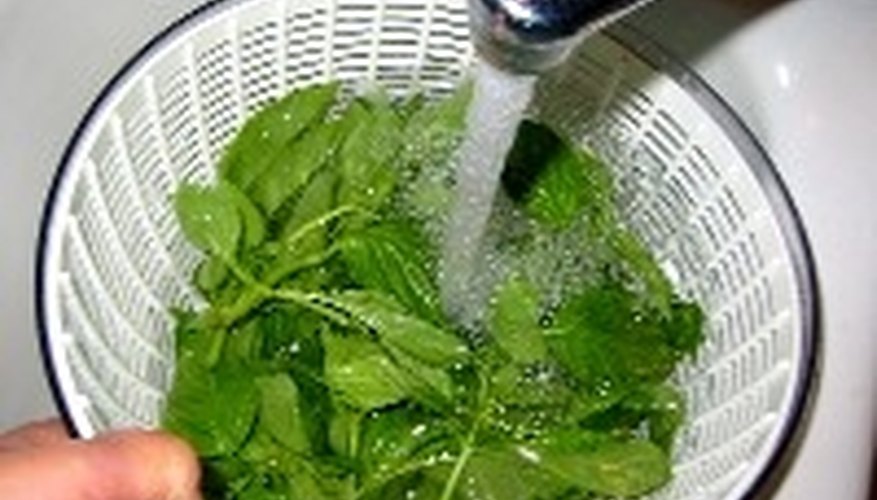 Pick healthy-looking herbs. Stems should be upright and strong; leaves should be fully formed, without spots or decay; flowers should be fully in petal and seeds should still be in the pod. Shake gently after cutting to get rid of any insects or dirt that might be clinging.
Place herbs in a colander and gently run cold water over them, removing any dead leaves, insects or debris. Do not use warm or hot water, or you will wash away the volatile oils that give your herbs their scent and their useful effects.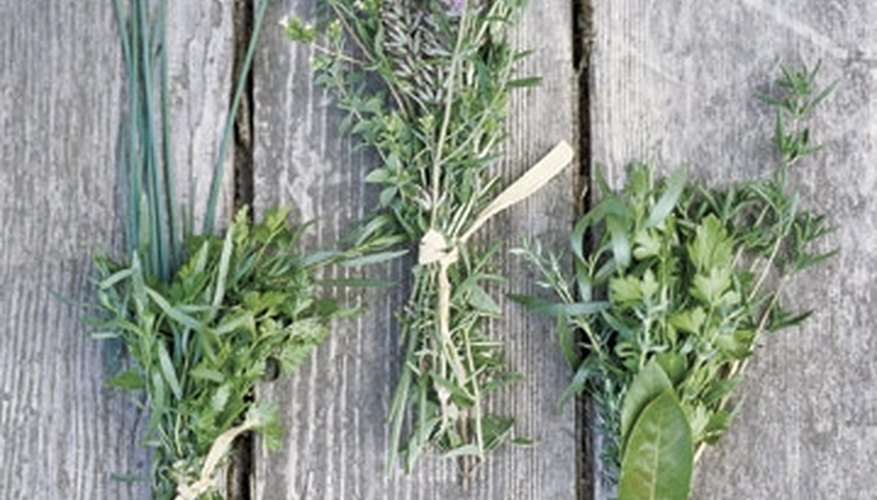 Remove lower leaves from the stems so that about an inch of stem is bare. Put eight to 10 stems together, with the herbs hanging upside down. Wrap a small rubber band around the bunch of stems, about an inch from the ends. Hang from a thin clothesline strung across the room at ceiling height until well dried.
Remove from clothesline. Remove rubber band and tie each bunch of stems with a raffia twist bow. Toss entire bundle into your pot when cooking. The raffia twist will keep your herbs together, making it easy to fish them out later.
Sort through the leaves removed in Step 2. Discard any that are discolored, wilted, chewed or rotted. Lay the remaining leaves flat on paper towels on a cookie sheet. Lay a second paper towel over all the leaves and allow to dry completely. Depending on the humidity, leaves should dry in 2 to 5 days. Leaves are completely dry when you can crush them to powder between your fingers.
Store whole, dry leaves in zipper-style bags labeled with the name of the herb and the date it was packaged.
Lay flower heads in full petal face down on a paper-towel-lined cookie sheet. Cover with a second layer of paper towels and stack several heavy books on top of the flowers to keep them flat as they dry.
Store dried flower heads and seeds in clear glass jars with tight-fitting stoppers.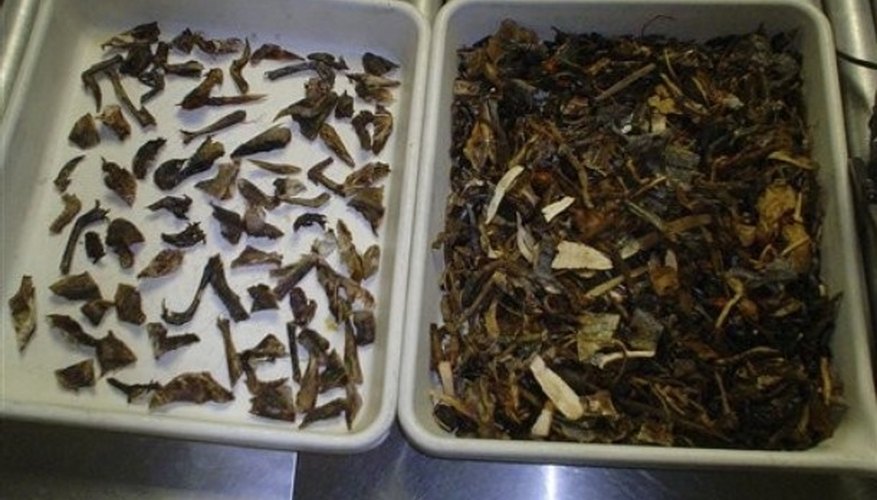 Mix and store a variety of dried herbs in mesh sachet bags. Mesh sachets work best for herbs that are intended to be infused in water or other liquids, or used as potpourri.