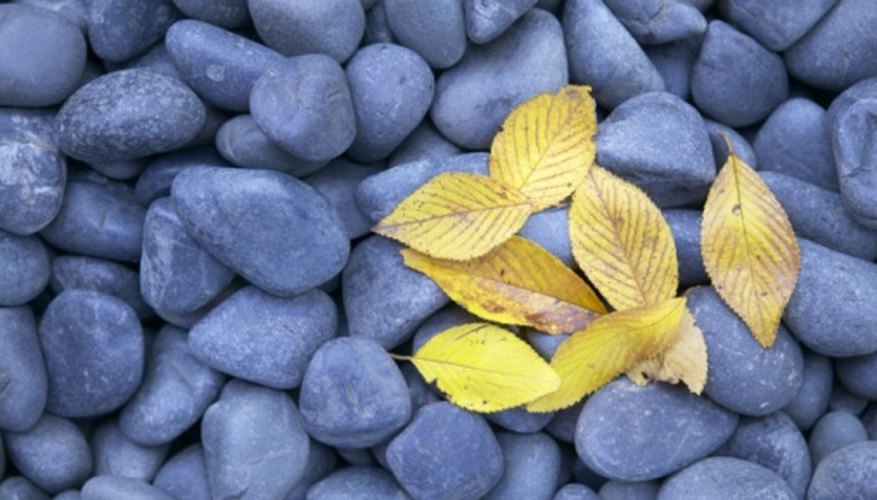 Spreading rocks in your garden helps to discourage weeds and enhance your landscape. Rock works as a ground cover or mulch to reduce water loss, keep soil and roots insulated and control weeds by blocking sunlight and organic nutrients such as decaying leaves and debris. Artfully spread rock ground cover serves a decorative purpose in Japanese gardens, and numerous kinds of rock work well to add texture to your yard in addition to helping to block weeds.
Lay landscape fabric over the area where you want to spread the rock ground cover. Cut slits in the fabric to fit it over existing plants, if needed. Cut excess landscape fabric with a scissors.
Spread small rocks such as gravel or crushed rock over the landscape fabric in an even layer. Use a rake to level the ground cover.
Rake the rock ground cover regularly to maintain its appearance and to remove leaves and debris. Avoid watering the rock ground cover to help deter weeds from growing through the rocks.