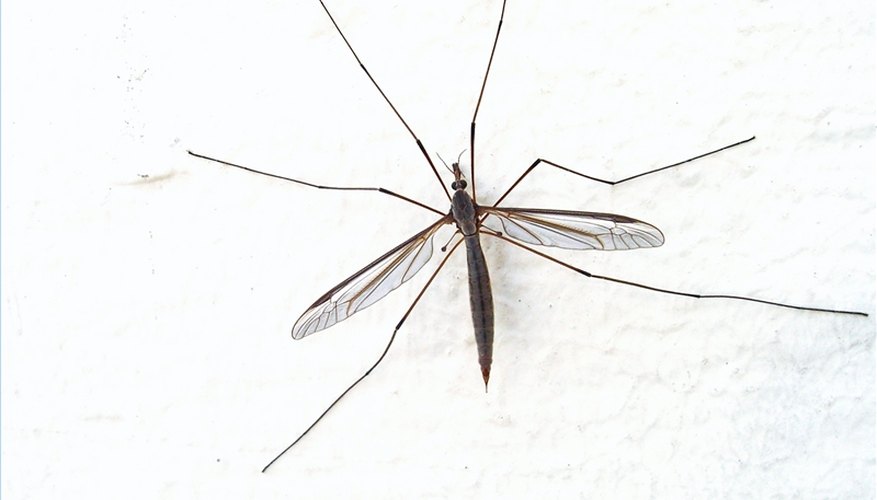 No one likes mosquito bites, but mosquitoes are almost impossible to get rid of. If you've tried bug sprays, citronella candles and torches and still find yourself being bitten in your own backyard, it's time to take action. Follow these steps and you will drastically decrease the number of mosquitos in your yard. Here's how to have a bite-free summer.
Look for sources of water in your yard. Mosquitoes love still, standing water. If you have empty flowerpots, bird baths, a baby pool, puddles or any other area with standing water, it could be a breeding ground for mosquitos. Drain birdbaths at least once a week and empty any other sources of water regularly.
If you have a source of standing water in your backyard, like a pond, treat the water with Bacillus Thuringiensis liquid. Bacillus Thuringiensis is a bacteria that kills mosquito larvae, but will not do harm to animals or humans. You can purchase Bacillus Thuringiensis in your local garden store.
If there are any ditches on your property, fill them with sand. This way, there are no cold, dark and damp places for mosquitoes to hide and populate.
Put a birdhouse in your yard. Many birds eat mosquitoes, so it would be in your best interest to put a birdhouse in your yard. If you draw the bird population into your area, it will keep the mosquito population out.
Plant flowers. Flowers in your yard will attract dragonflies and birds, both of which are mosquito predators. Not only will your yard look and smell beautiful, you'll have the most mosquito-free yard on the block.