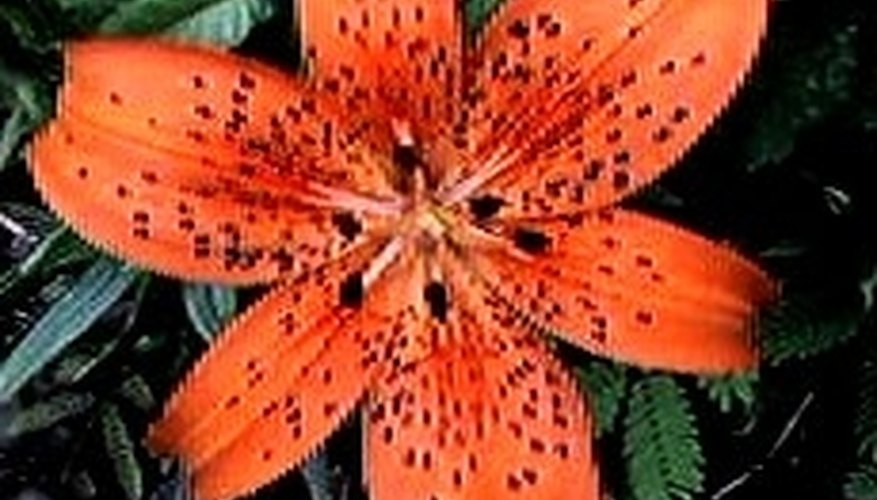 The vibrant glow of a bright orange tiger lily flower is a garden favorite, wIth it's fragrant scent and good looks. All of these attribute of such a wonderous flower, leaves many to wonder why it is mostly seen growing in ditches along many American roads. Otherwise known as the "ditch lily," the tiger lily is a wildflower with a rich history, and superstitious roots. It is believed that the mere sniff of a tiger lily flower will put freckles on your face. The tiger lily is very easy to care for and they are hearty, requiring little attention. The tiger lily is a popular choice for many home gardners.
Plant tiger lily flowers in soil that is very moist. The best time to plant is in the spring and fall.
Do not worry about winter weather. Tiger lily flowers do not need winter protection and will come back year after year on their own, after their winter hibernation.
Do not fertilize the tiger lily flowers. It is not necessary, as tiger lily's can grow in just about any type of soil situation without the help of chemical additives.
Spray a pesticide on plants that have an insect problem. This is rarely the case, but if necessary, the insecticide can be used.
Plant the tiger lily in areas with a lot of sun. They love to soak it up and it helps keep their bright color.