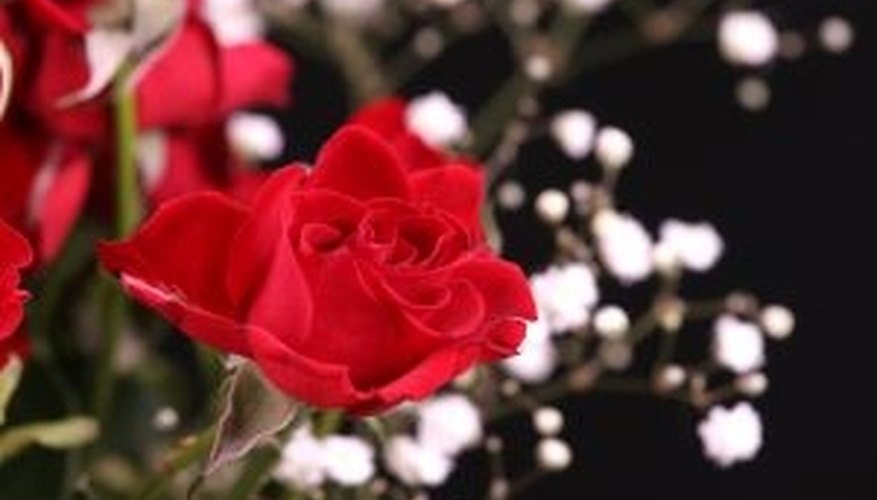 Roses are relatively easy to reproduce with cuttings from a healthy plant. With time and patience you can get your own roses reproduced and growing. All it takes is following these simple steps and some tender loving care to get a beautiful rose.
Use sturdy pots or planters to plant your cuttings in. Use bagged potting mix to fill up the planters about one quarter of the way full.
Mix in perlite, which is a material made from volcanic matter that helps make soil loose and drain easily. This mix can be found in most gardening centers. Before you mix in the perlite, dampen it well so that it mixes better into the soil.
When you choose a rose to cut, make sure that there is an actual flower or a stem on it. Using sharp pruning shears, cut an 8-inch piece of a stem, using one that has three leaves attached to it.
Strip the bottom leaf from the stem, and cut the bottom of the stem about 1/16 inch below where that bottom leaf was attached.
Take the cutting, and cut into the stem with a sharp knife a few times so that you have more chance of a success in getting the cutting to take root. Cut the bloom or bud off the top of it.
Using a rooting hormone, which can also be found in most garden centers, dip the cut end of the stem into the liquid and let it soak into the cut for a minute or two. This will help the cutting take root into the soil.
Use a pencil or similar object to poke a few holes into the soil mixture. Then, slide the cutting carefully into the soil, and then pat the soil gently to get rid of air pockets. You will then want to water the soil to settle it around the cutting.
Use the bamboo sticks to stake a few into the pot and then use the plastic bag to cover the whole plant. This will create the plant's own little greenhouse.
Check the plant every day to make sure it is not dry--keep it very moist. Be patient, and soon you will have a brand new rose plant growing in your planter.