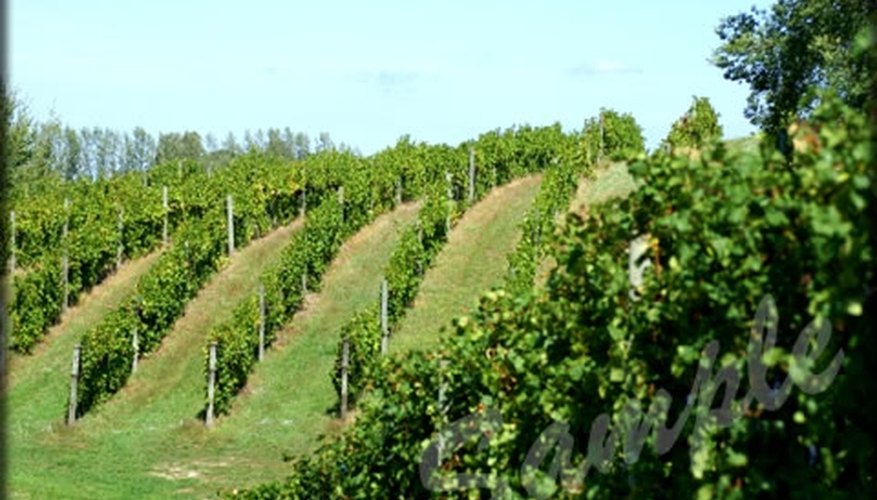 Growing your own grapevines is a very rewarding investment of money and time. Not only are they a nice addition to your landscaping but they will provide you with grapes for the rest of your life, if tended properly. One of the challenges with grape vines is deciding how to support their heavy growth. Not only do the vines and leaves get heavy, but the ripening fruits will add considerable weight and stress to your supports.
Locate a site on your property that gets full sun of 10 to 12 hours a day. Your trellis should be running from North to South in direction, so take that into consideration before construction begins.
Plan ahead for vigorous growth. Each vine will need at least 8 feet of space. Measure out how much room you will need and either erect several trellises at least 8 feet apart or one long one.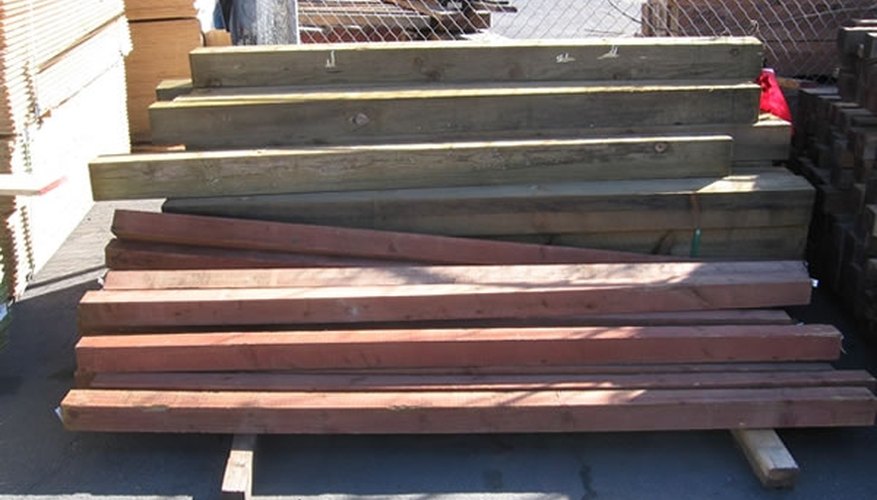 Mark your support pole positions with spray paint or some other means so the area is well marked. The support poles will need to be about 5 feet high and should have at least 2 feet buried for strength. They should be no more than 20 feet apart. The pole can be any suitable exterior material such as treated 6x6 wood, galvanized metal or even PVC. The stronger you can make it initially, the less chance of strength failure later. Dig a hole and set in the pole, tapping the dirt down firmly around it.
Staple the support wire, such as 14 gauge aluminum wire on the outside of the pole with heavy gauge staples, thread the wire under it and secure it firmly. Do the same thing with the other pole. Two wires about 2 feet apart is usually sufficient. For extra support you can use metal screw anchors set out about 2 feet from the end posts to further support the trellis.
Prepare your soil, making sure the pH is around 5.2 to 5.8 and then plant your vines. Keep weed or grass growth to a minimum around the base of the vines.