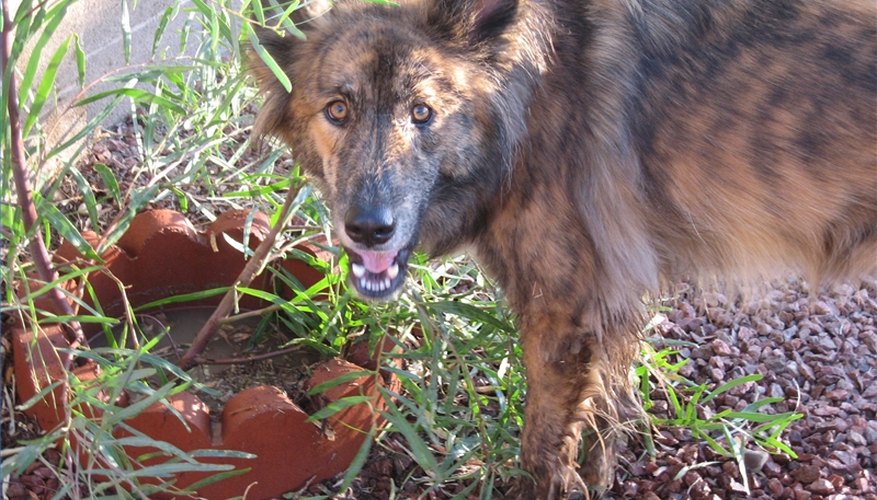 Although you don't have to chop it or mow it, a gravel yard still needs some maintenance. You'll want to rake a gravel yard when it fills up with dead leaves or debris, when the gravel gets blown into piles or when the gravel starts looking tired. If you're really artistic, you can even rake lines or patterns in the gravel as a finishing touch. You can rake a gravel yard with the proper rake and a few simple tips.
Find a rake appropriate for the type of gravel you have. Metal rakes are much more durable and effective than plastic ones, especially with gravel. If you have fine gravel, choose a rake with thin tines that are fairly close together. Thicker gravel will need a heavier rake with tines that are wider apart.
Clear the yard. Pick up any big chunks of trash, leaf piles or other debris that's strewn about the yard. Move furniture, rocks and other yard ornaments so you can rake beneath them. Pull out any weeks.
Start at one corner of the yard and rake up small debris in short motions. Continue raking in short motions, creating small piles of debris. Continue this throughout the entire yard, paying extra attention to piles of debris that lodge themselves around tree bases, plants and near the patio and fence.
Scoop up all the small piles of debris and chuck them in a bucket which you can dump into a trash bag. You can also skip the bucket and put the debris directly into the trash.
Drag a rake across the yard, in one strong line from one end to the other. This will evenly distribute the gravel and, if your gravel is small enough, create decorative lines. Once the gravel is even, you can make the decorative lines into swirls, circles or write your name with the rake in the gravel.