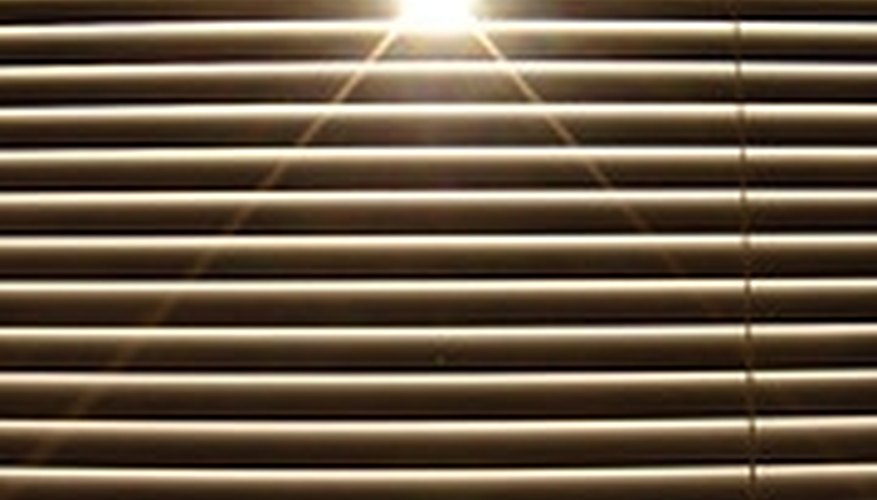 Routine cleaning and maintenance of the home usually involved dusting the window blinds. Over time, it becomes difficult to remove all of the dirt and dust that has accumulated. It is inevitable that at some point, the blinds will need to be washed. Whether you are in an apartment or in a house with a backyard, there are several easy ways to wash blinds so that they look new again.
Use a ladder or step stool to reach the top of the blind. Make sure blind is extended and slats are open. Carefully remove blind from the brackets. Put any removed hardware in a secure place.
Fill the bathtub with warm or cold water, and add a small amount of liquid soap. The bathtub should be filled with enough water to cover blinds.
Place blinds into the bathtub, and let soak.
Using a soft brush, scrub several blind slats at a time. When the entire blind has been scrubbed, pull blind up and down in the bathtub several times to release soap and dirt left behind.
Hold blind up, and rinse with water from the shower head. Hang the blind over the shower curtain rod to dry.
If you have a swimming pool, another way is to put the blinds into the pool spreading the blind out. The chlorine in the pool will clean the blind. Leave it to soak for awhile. Remove from pool and hang outdoors to dry. Do not use this method for metal blinds.