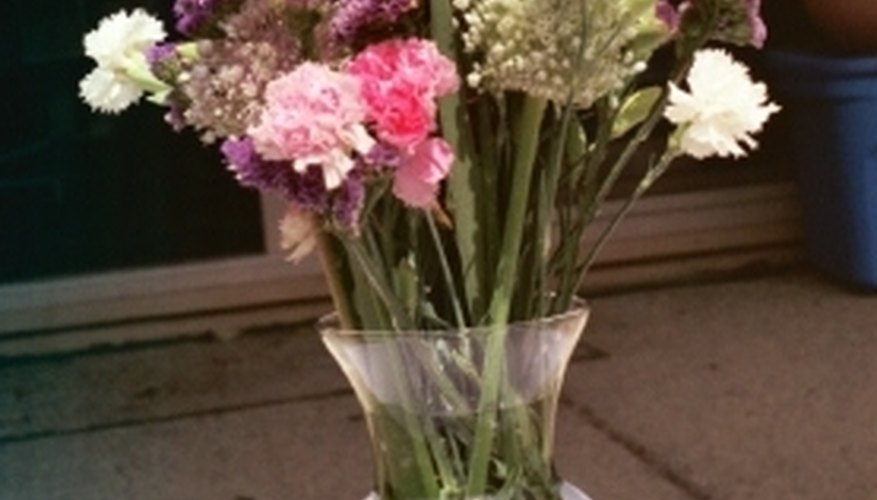 The Allium family, known as Flowering Onions, is a wonderful way to add flavor to your table. Alliums include plants such as onions, leeks, chives, garlic and shallots. These plants are completely edible from their leaves to their flowers. The flowers are usually ball-shaped blooms ranging from marble to tennis ball size. Many gardeners enthusiastically plant for the bulbs such as garlic and onion but harvest the flowers for pungent bouquets and cooking needs. The flowers taste just like the rest of the plant and are a fun way to add flavor to your meals.
Select flowering onions when the blooms are opening. Flowering onions bloom from late spring to mid-summer. The long slender leaves are good to eat as are the flowers that sprout on a center stalk. Grow your own chives, garlic or onions. Grow organically or use only food crop fertilizers and pest control. Alliums are also available at farmers markets and specialty produce stores.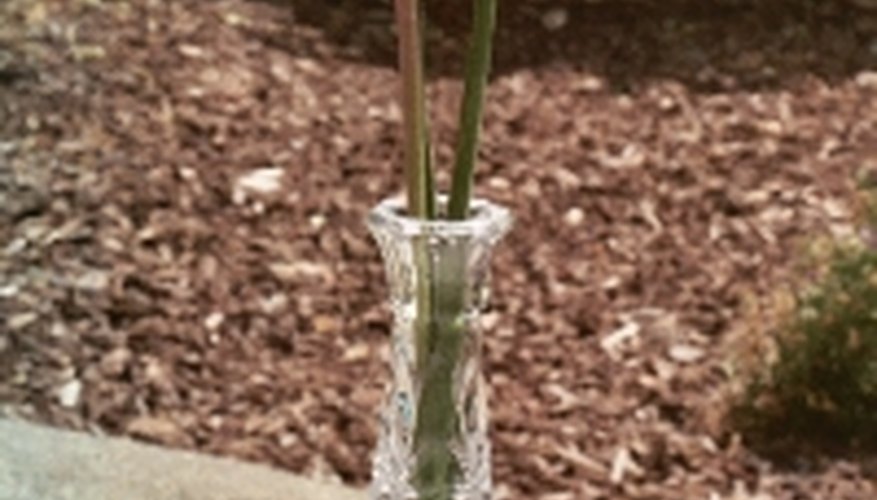 Wash the flowers and leaves. Gently blot excess water with paper towels. Tuck tall garlic or onion flowers into a vase as a bouquet. Pluck out the flowers as you need them. Use the leaves to add flavor to stews and salads. Chop them into bite-size leaves. Use flowers and stems in herbal cooking balls for mild infusion.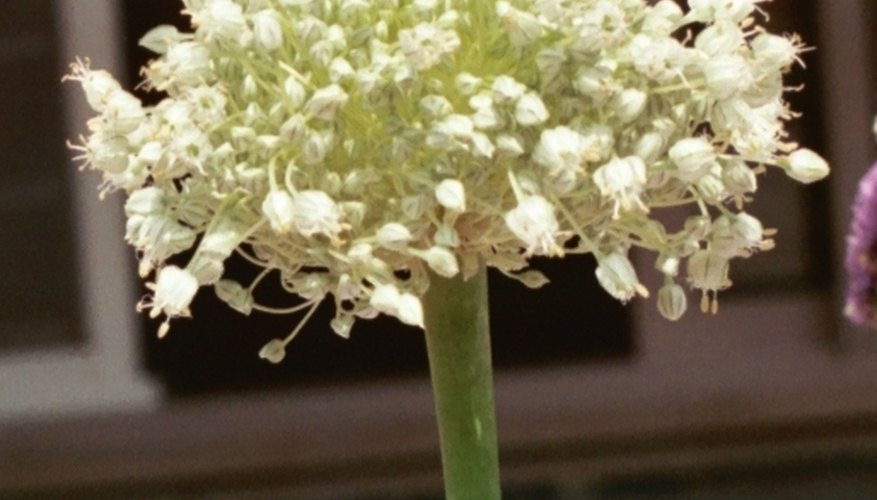 Snip individual garlic and onion blossoms into salad or onto pasta dishes. The small onion and garlic flower buds are little bursts of flavor. Their colorful blossoms are a nice garnish. Mix them into potato salad or sprinkle them on hot chili. Snip off a few onion blossoms and rosemary leaves to cook in macaroni and cheese.
Crush or chop garlic cloves for flavoring meats and sauces. For a lighter touch of garlic, use the flowers instead of cloves in cooking. For just a hint of garlic flavor, boil peeled whole cloves in a small saucepan of water for a few minutes. Strain out the cloves and use the water for cooking.
Chop onions and add them to salads, stews and sauces. Add onion flowers to salads or drop them on pasta dishes as garnish. Use onion leaves chopped in fresh salads or cooked in stews. Onion varieties range from sweet to fiery, so use them sparingly until you are familiar with their taste. Enjoy your tasty stroll through the Allium fields.