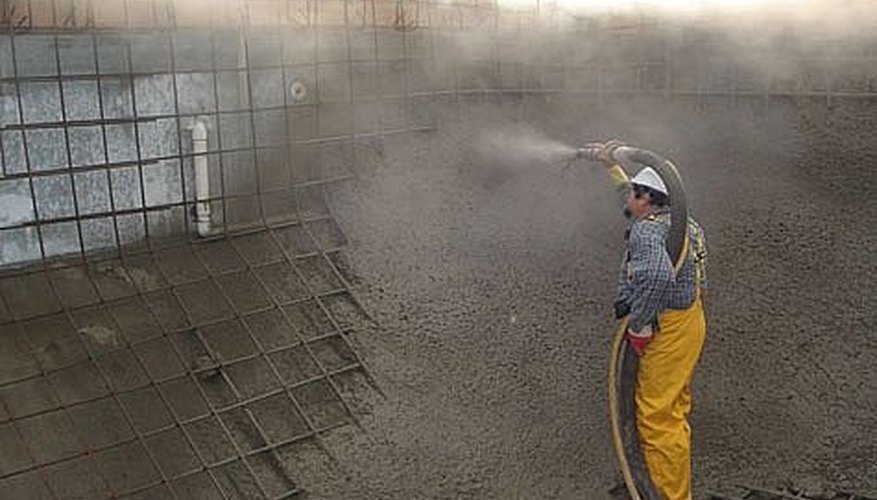 Learn to confidently inspect swimming pools to determine their condition. Great article for home owners, appraisers and real estate agents. How to identify possible concerns and required repairs for any swimming pool.
If you are looking at buying a new home with a swimming pool, or if you just want to give your swimming pool a check up, use this guide to help you understand the condition of your pool - and more importantly avoid potentially hidden problems.
There are many different aspects of your swimming pool area that need to be checked so let's just jump right in. The following items will be inspected as part of your visual / interactive swimming pool condition diagnosis.
1) What type of swimming pool is it? 2) What is the general condition of the swimming pool area? 3) Swimming pool interior surface 4) Swimming pool coping 5) Mechanical room / pump, filter, heater 6) Plumbing / skimmer / returns 7) Conclusions
This information is designed to allow you to confidently identify different types of swimming pools and potential problems that may exist. The guide is written in such a way that any if you are able to detect any of the following deficiencies, then you can assume that the swimming pool will require professional inspection / repair. Since swimming pool repair can be very expensive, this will allow you to identify pools that may likely be problematic so you can avoid a hidden repair charge.
There are four main types of swimming pools that you may encounter which are in ground vinyl liner, in ground gunite plaster, above ground pools and fiberglass pools. For the purposes of this article we will look at vinyl liner and concrete gunite pools since these represent the high end sector of the swimming pool market - which can translate to being the most expensive to repair.
What type of swimming pool is it?
The first indication of the type of swimming pool that you are dealing with is the interior surface of the pool. Gunite and plaster swimming pools are pools with a smooth concrete finish which provides the waterproof barrier. Vinyl liner pools have a huge, stretchable vinyl liner covering the interior surface. A quick visual inspection will tell you which type of pool that you have.
What is the general condition of the swimming pool area?
If this is your first visit to the pool and you want to get a feel for the overall condition of the pool, the surrounding environment will provide lot's of clues. A pristine, clean and organized pool area will indicate that this pool has been maintained by someone with experience or passion for the joys of swimming pools. This is very good. If the concrete is stained, cracked and broken with decay, or the diving board is green with moss from neglect, you can be sure that this swimming pool was not maintained properly. Something as small as maintaining the pool chemistry will have a huge impact on the longevity of the interior finish of the pool whether it be vinyl liner or plaster. A pool that you suspect that been neglected will almost certainly require more costly repairs sooner than a pool that has been maintained.
Swimming Pool Interior Finish
Let's take a look at the most delicate and important area of your swimming pool - the interior finish:
Vinyl Liner - the interior finish of an in ground vinyl liner swimming pool will be a 30mm thickness vinyl liner with a colored print on the bottom, and usually a tile band pattern around the top to hide "scum lines" from the water level.
Vinyl liners can be difficult to age since they wear differently based on direct sunlight, water temperature and water chemistry. Inspect the corners of the pool as these will reveal the age of the liner somewhat. As a liner ages, it shrinks and becomes brittle. If the liner is sun bleached and stretched tight in the corners, then it is older than 10 years old and you can assume it will need a major renovation sooner than later. If the vinyl liner still displays crisp colors and is soft and supple to the touch, it is likely less than 5 years old and should come complete with documentation and perhaps a warranty from the recent renovation.
If you encounter a vinyl liner pool with more than one patch in the liner, bulges or divots in the floors or walls, duct tape anywhere or any other abnormalities, you can be sure that this pool will require work sooner than later.
Gunite Plaster Finish - the interior of gunite plaster pools is a specialty dense concrete application where the cement is finished to a glass like smooth appearance. This is a costly procedure that needs to be redone every 15-30 years depending on the quality of the job and the maintenance of the pool chemistry. As the plaster ages, it looses the top layer of cement and reveals the more coarse sand aggregate beneath the surface. This results in a sand paper like feeling and the water retentive properties of the plaster layer are lessened. If the plaster is rough to the touch, or the tile band around the top eight inches of the pool has evidence of tiles falling off, it would be reasonable to assume that this pool will require a major renovation soon.
If any major cracks, or breaks are visible in the plaster finish, this is an indication that the plaster will need to be replaced soon. Cracks that can be seen but not felt are actually a normal occurrence with plaster finishing for swimming pools. These cracks resemble veins in the walls and floor of the pool that can only be faintly seen. If there are cracks clearly present that can be felt with your fingers, these are cracks that indicate age and disrepair. F
Tip
Be sure to consult a swimming pool expert if you are not 100% sure about your assessment of the pool condition.