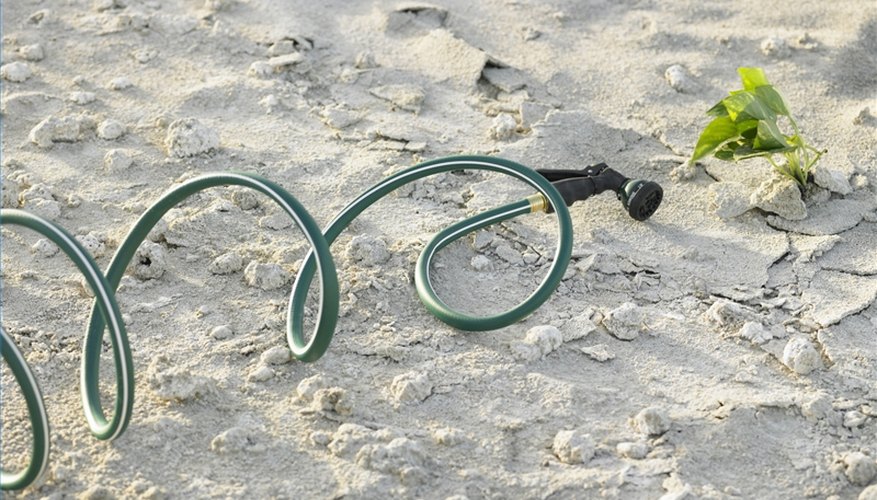 How to Fix Garden Hose Ends. Many people have garden hoses in their yard with broken or damaged ends. There is no reason to buy a brand new hose if the connectors are damaged. Fixing the end of a garden hose is a simple task that takes less than an hour to complete.
Buy a set of new connector ends online or at a local hardware store. All garden hose connectors fit any garden hose because they're universal connectors.
Drain the hose of any water. Hold the end of the garden hose above your head. Move down the hose lifting it up to drain all of the water out.
Use a sharp knife or razor blade to cut the hose 1/2 inch below the connector end that is already attached. Poke a hole in the garden hose to make cutting easier.
Take a new connector end and slide it 1 to 2 inches past the end of the hose. You may have to loosen the connector clamp to fit it onto the garden hose.
Tighten the connector to the hose with a screwdriver. The connector has a clamp with a screw that lets you secure the piece onto the hose.
Pull on the connector. If it moves, tighten the clamp again.
Insert the washer down into the connector. It should be flat against the hose. All connectors come with washers included.
Connect the garden hose to the water faucet and turn the water on. Check for leaks in the garden hose or at the connector. If the connector is leaking, tighten the clamp again.
Things You Will Need
Garden hose connector ends

Screwdriver

Garden hose

Sharp knife or razor blade
Tip
Connector ends are made in brass and plastic. They both install the same. The only difference is that brass ends use a flange instead of screws.