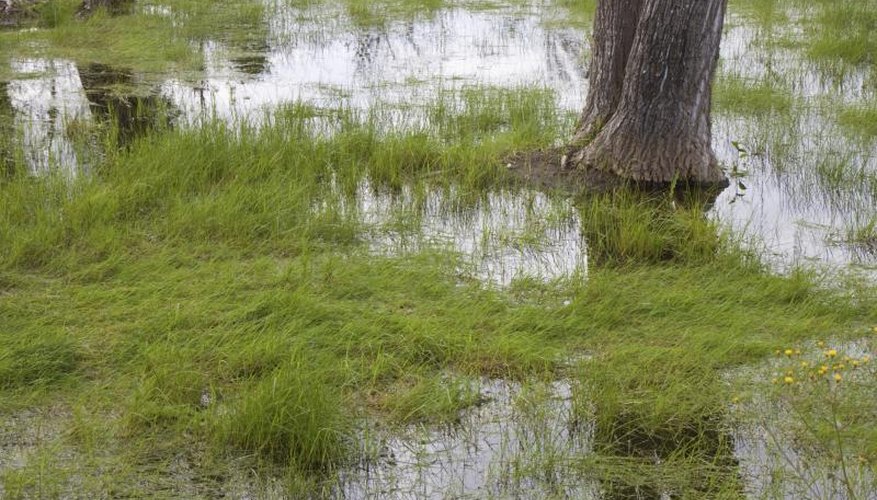 Poor drainage is a lawn's enemy. Standing water fills the soil beneath the grasses, depriving the roots of oxygen and eventually leading to root death. For a solution to poor drainage, study the situation to determine the cause of the water buildup. Possible problems include runoff from a nearby area or from a roof downspout, poorly drained clay soil, or land formations that direct water to a low-lying spot. Choose a method of drainage that applies to your specific lawn drainage problem.
Installing Drains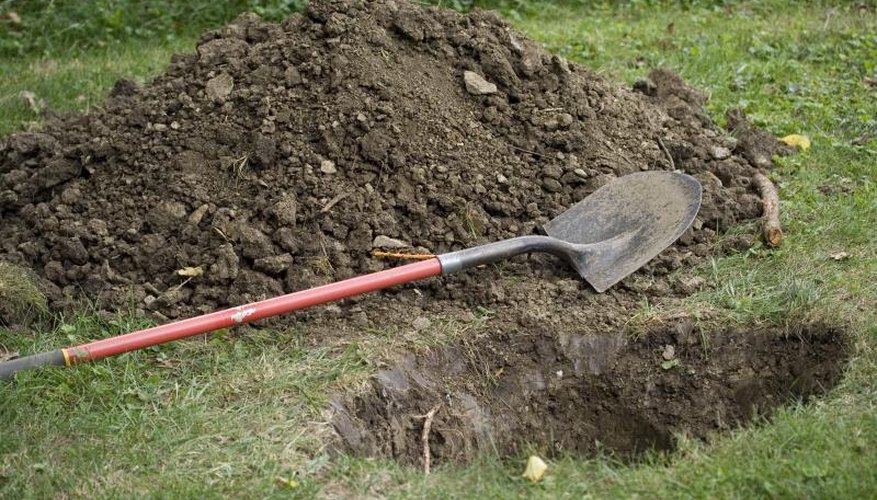 To drain areas where standing water is an ongoing problem, install a French drain. Before doing any digging, contact local utility companies to determine where pipes and utility lines are in your yard. First, dig a trench through the problem drainage area, having the trench deeper where the water sits. The U-shaped trench should be 6 inches deep and 3 feet wide. End the trench where the water can discharge safely. Line it with heavy plastic that goes up over the shoulders of the trench and lay a perforated pipe down the center. To prevent dirt from clogging up the pipe's holes, cover the pipe with a geotextile fabric such as a nonwoven weed barrier cloth. Then add clean 3/4-inch rocks to fill the trench.
Aerating Lawns
Lawns develop poor drainage if the soil is compacted from heavy use, if they're installed over clay soils, or if thatch -- dead, compressed old grass blades and roots -- builds up over time to prevent water and air entry. Better drainage results if you aerate the lawn. Core aerating removes 3/4-inch-wide plugs of turf about 3 inches deep and 3 inches apart. It's more effective than spike aeration, where solid tines make smaller holes in turf. You can perform spike aeration any time. Plan core aeration for times when the grass is growing actively and can grow back into the holes. Depending on the underlying soil, the kind of grass and the amount of lawn use, lawns should have aeration one to three times per year. It may take three years of consistent aeration to achieve the full benefits.
Diverting Excess Water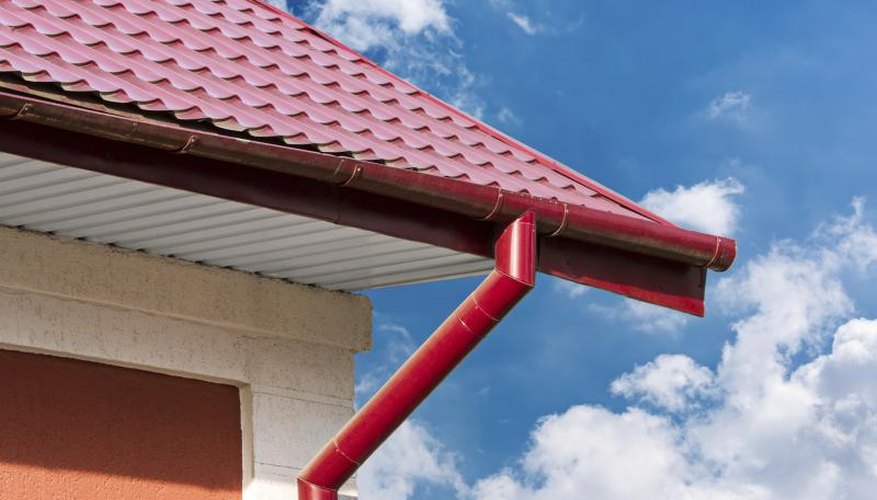 Water runoff contributes to the amount of water sitting on a poorly drained yard. Water doesn't penetrate hard surfaces such as roads and driveways, and may get channeled into lawn areas. Downspouts can harvest considerable amounts of rainwater from the roof, and can discharge into lawn areas near the house where it will remain if drainage is poor. Solve these problems by diverting the source of water. Create a berm to prevent runoff water from entering the lawn. For downspouts, corrugated plastic tubes are available that attach to the end of the downspout and conduct water away to an appropriate discharge area.
Building a Dry Well
A dry well is an alternative to a French drain that keeps water on-site to return to the local water table. You can create one where big lawn puddles consistently form, or you can locate it in an area where you wish to direct seasonal runoff water. Dig a hole where it won't interfere with underground utilities. Place a length of perforated pipe covered with geotextile fabric in the center of the well, and surround the pipe with 3/4-inch stones. Such a feature may be dry most of the time, but handles excessive runoff efficiently.