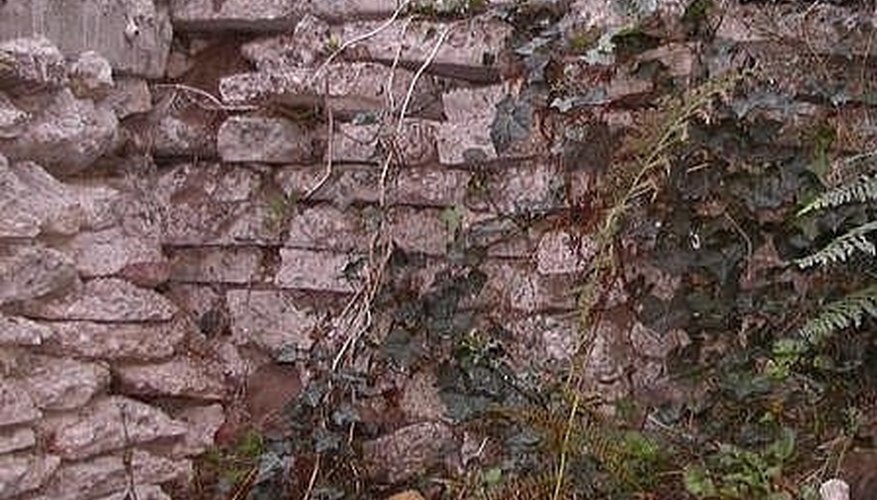 A great way to level out a sloped yard is with a retaining wall. Depending on the size of your wall, using broken concrete can be an affordable option.
Determine where you want to place the wall and create a good foundation. Make sure the dirt is compact. It is helpful to dig past the top soil to reach solid dirt. Also, dig so that the foundation is level and wide enough to be much wider at the bottom.
Begin with the largest pieces of broken concrete. They will be easier to roll into position, and will be able to provide a better base.
As you complete each row, make sure to keep them as level as possible. Also, it is a good idea to use fresh cement mix as a mortor for each row.
Back fill dirt and compact after each few rows of broken concrete. You don't want to wait until the end to compact.
If your wall is going to be more than 5 feet tall, it is a good idea to tie back the middle into the ground. Chainlink fence is an inexpensive option for this. Simply lay the fence material in between two rows of broken concrete, and let it lay down in the dirt. Stake the end of the fence with rebar to act as an anchor.
Finish the top of the wall with whatever material pleases your eye. You can use landscape blocks, railroad ties or anything else that you want to.