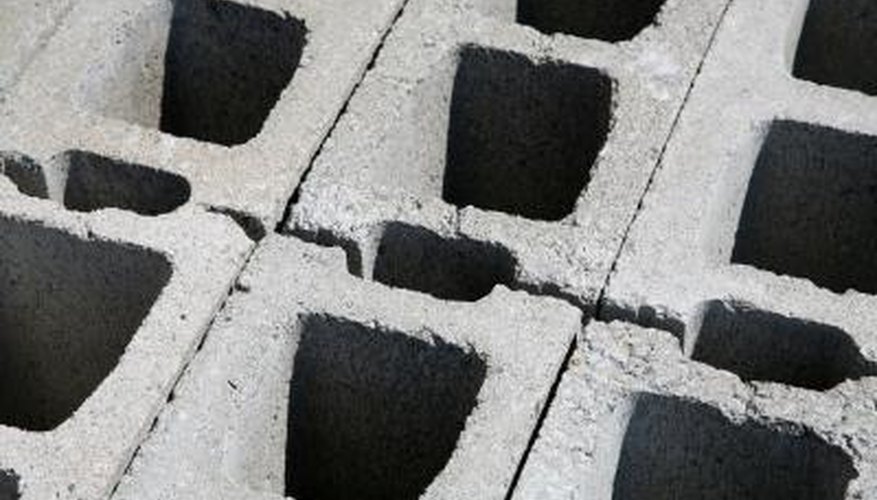 Concrete blocks are used to form walls, fences, buildings and other projects. Although these blocks are strong and durable, they need to be finished properly, or water and debris can get inside. Finishing is accomplished by capping the top of the concrete block. Special concrete caps are available in many sizes and shapes to suit your project. The cap will not only protect the concrete blocks, but will also stabilize them and give the project a finished look.
Step 1
Fill the holes in the concrete block by pouring soil or concrete inside. Add water to premixed concrete and mix it in a bucket or wheelbarrow with a shovel or trowel. Follow the instructions for the ratio of premixed concrete to water.
Step 2
Smooth the top of the concrete block with a trowel after it has been filled. Ensure the block is level.
Step 3
Apply concrete adhesive liberally around the top of the concrete block. Use a brush or caulking gun, depending on the type of adhesive you are using.
Step 4
Position the concrete cap on top of the block. Align it so it is even and in the desired position.
Step 5
Fill in any spaces and cracks with mortar.
Step 6
Wipe off any excess adhesive or mortar with the trowel.