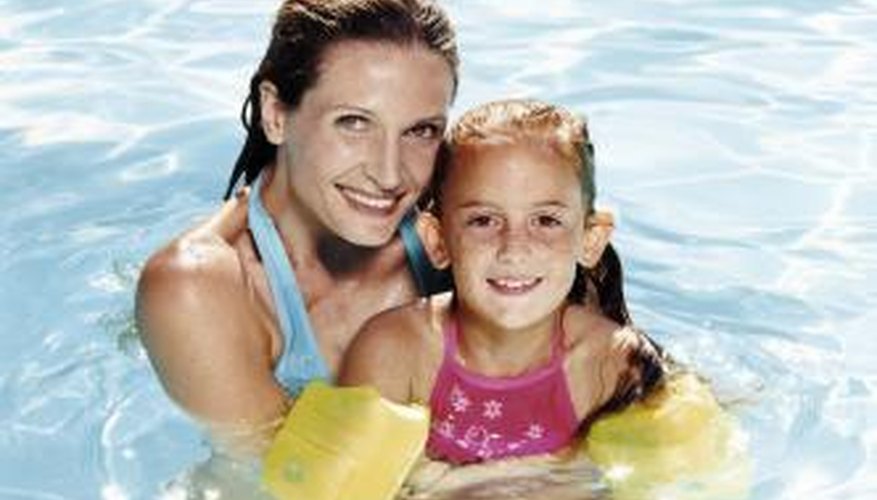 The heat exchanger on a Hayward pool heater is a primary component in maintaining set pool temperatures. However, the heat exchanger may become corroded or damaged over time or due to excess chlorination or exposure to mineral scale. These high concentration levels typically occur when the pump is not run regularly. Troubleshooting and fixing the heat exchanger may be necessary if the Hayward pool heater is not operating as expected or the heat exchanger is leaking.
Step 1
Disconnect the power to the Hayward pool heater and allow the unit to cool completely.
Step 2
Remove the water inlet connections and allow the water lines to drain.
Step 3
Pull the heater forward slightly until all water has drained out of the unit.
Step 4
Open the front access panel on the heater and examine the heat exchanger for soot using a flashlight if necessary. Contact Hayward for a replacement heat exchanger if there is soot or corrosion on the heat exchanger.
Step 5
Allow the unit to dry completely and use a chemical testing strip on pool water to check for a chemical imbalance before restoring power.
Step 6
Tighten any loose connections between the heat exchanger and the pressure switch and replace any damaged or broken gaskets.
Step 7
Restore power to the pool heater.