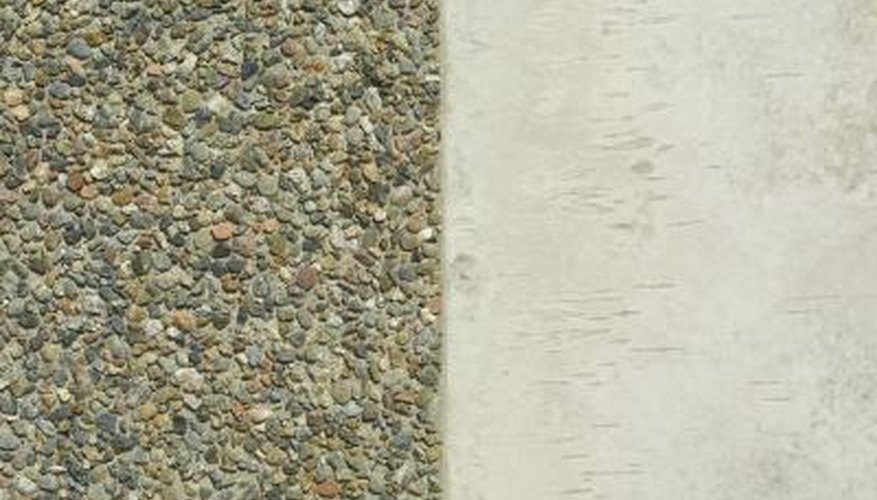 Pebble pool decks have many advantages. Exposed aggregate prevents surface erosion and helps provide traction for swimmers. Over time, however, continuous exposure to heat, natural shifting, wear and tear or heavy impacts can all create cracks. Cracks create unsightly blemishes in a pool deck and invite water seepage into the deck, which can lead to further damage. Repair cracks promptly to restore the appearance of the deck and to prevent larger problems.
Step 1
Chip out any loose, crumbly matter from around the crack. Insert the blade of a chisel behind the loose matter. Tap the back of the chisel handle with a hammer to dislodge the particles.
Step 2
Enlarge small or hairline cracks for the sufficient insertion of the repair materials, using the chisel. Enlarge cracks to measure at least 1/4-inch deep and 1/4-inch wide.
Step 3
Scrub the repair area thoroughly with hot water and degreasing dish soap, using a stiff scrub brush. Rinse the area after washing.
Step 4
Extrude clear epoxy concrete filler into the crack, using a glue injector. Stir sand and/or epoxy pigment into the filler if necessary to match the texture or color of the existing aggregate base.
Step 5
Embed a layer matching aggregate into the filler. Slowly squeeze plain filler over the tops of the pebbles until they are completely coated. Allow the filler to cure for the time indicated in the manufacturer's instructions.