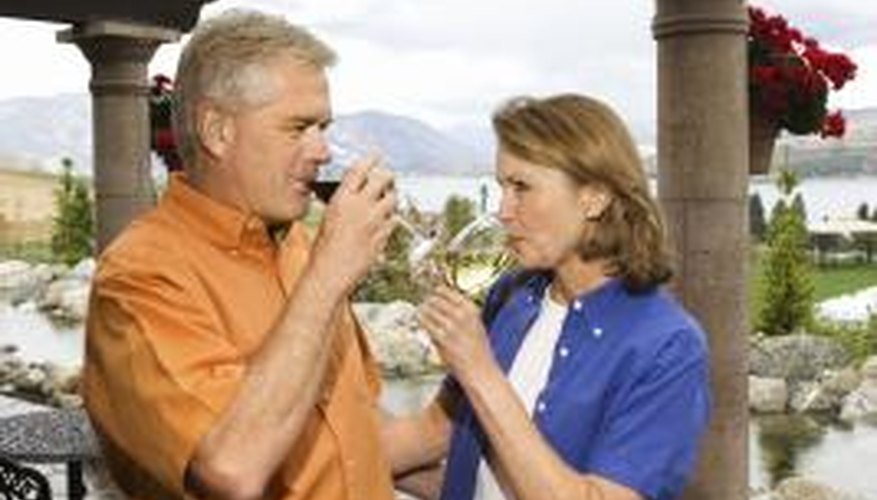 Covering a patio is sometimes a critical part of enjoying the space, especially in rainy climates. You can cover a patio using one of several methods that will keep your patio dry. This allows you to use it even if precipitation is forecast. Covering a patio also protects it if you are in the middle of building or remodeling the space. Rain will quickly ruin fresh concrete or paint, making you have to start all over. A cover, weather permanent or temporary, saves you this hassle.
Step 1
Install a retractable awning or canopy that installs against the house wall. Pull the canopy out when rain is forecast. Retract the canopy when you want to enjoy the sun on the patio.
Step 2
Erect a pergola or gazebo over the patio. These structures are permanent but allow flexibility so you can enjoy the weather. Pergolas are open at the top, but you can install a rain resistant cover. These covers are either permanent or flexible.
Step 3
Set up a portable shelter such as a camping gazebo or car shelter over the patio.
Step 4
Cover the patio in a tarp or plastic sheeting. Use a tarp with grommets along the side so you can secure the tarp to the patio to stop it from being blown by the wind. Use a tarp if you are waiting for concrete to dry, or if you have painted and the paint is dry to the touch but needs to cure.