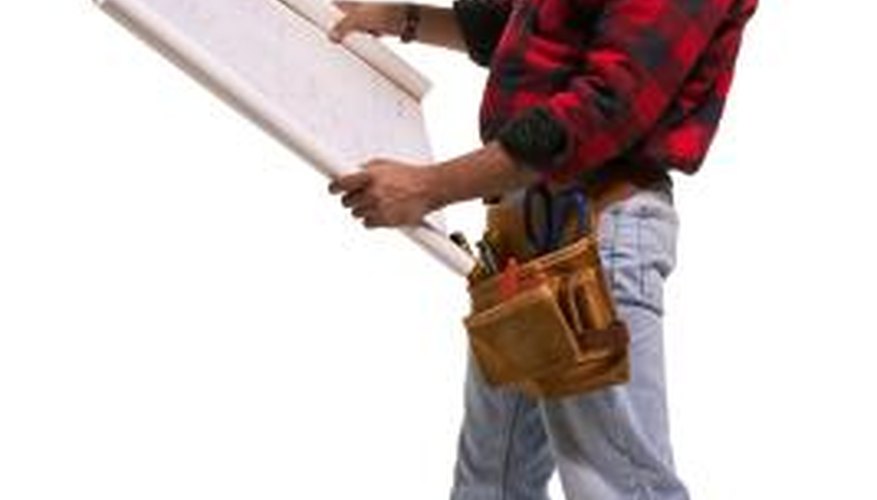 A concrete slab is a sturdy surface. But, it does not hold heat and the comfort factor is negligible. The answer to this problem is to build a wooden subfloor over the concrete slab. Once you have built a proper subfloor you can install any standard flooring you wish. Normally subflooring begins with standard lumber framing. The concrete will react negatively with standard lumber. So, common sense, and most local building codes, call for a frame made of treated lumber.
Step 1
Place a board against one wall. Cut the board with your circular saw so that it fits along the wall tightly. Stand the board on its narrow side so that it stands 3 1/2 inches tall.
Step 2
Cut a second board to match the first one. Place it alongside the first board. Drive two of your 16d nails through the boards every 12 inches to form a secure double stud.
Step 3
Repeat the process across the room on the parallel wall. Push each double stud tight against its own wall.
Step 4
Build a double stud for each of the two remaining walls. Toe nail each perpendicular double stud to the original two double studs to complete the outer band of your frame.
Step 5
Measure the distance between your last two double studs. Divide that number by 12. Cut that many rows of boards. Nail each of those boards into a double stud. Toe nail one of those double studs to the original two boards. Place one double stud every 24 inches across room.