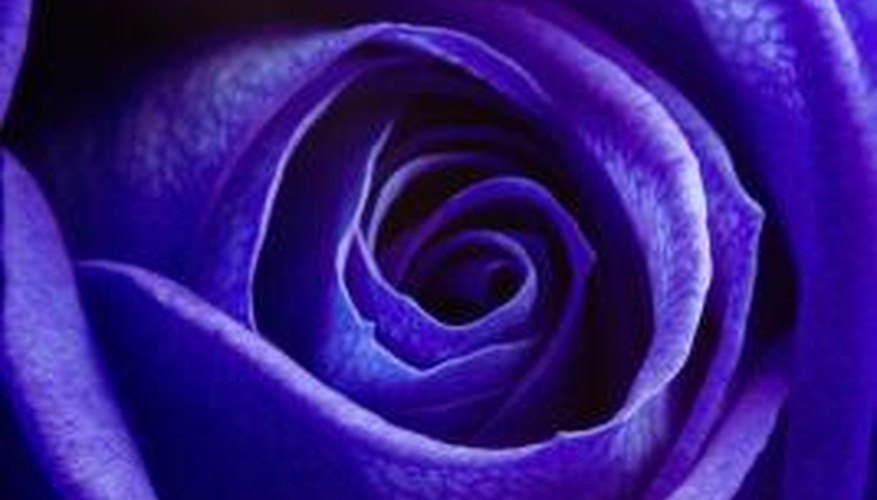 The days of dyeing white roses blue with food coloring are over as you can now grow real blue roses in your garden. Japanese-based Suntory Flowers Limited created a natural blue rose called "Applause" using pansy genes. The roses feature a soft blue color and a delicate fragrance. Plant blue roses in your garden as an unexpected touch, and use the eye-catching blooms as home or special event decor. You can grow blue roses in the same manner as traditional roses.
Step 01
Choose a sunny section of your garden to plant the blue roses in, as all roses require at least six hours of direct sunlight a day. Be sure not to overcrowd the rose plants, which will hinder their growth.
Step 11
Soak the root system of a bare-root blue rose plant in a bucket of cool water one hour before planting it. Keep a potted blue rose plant well-watered and store it in a sunny location before transferring it to the garden.
Step 21
Dig holes that are 18 inches wide and 15 inches deep per each rose plant using a small shovel. Space the holes 18 to 30 inches apart for optimum rose growth.
Step 31
Create a small mound of dirt in the center of a hole and insert a bare-root rose plant on top of it, spreading its root system over the soil. Place a potted rose plant into the hole so that the top of its soil ball is even with the ground.
Step 41
Shovel up to six inches of soil around each rose plant, filling the entire hole. Water each rose plant.
Things You Will Need
Blue rose plant

Bucket (optional)

Small shovel

Watering can
Tip
You can plant roses anytime between early spring to early autumn.