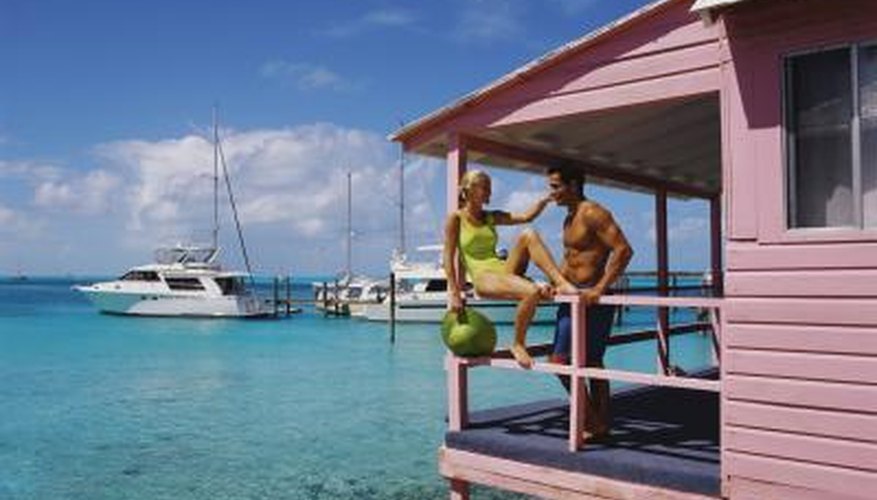 Concrete piers are used in a project such as building a deck because they provide a durable, solid base that can bear the weight of the deck. The concrete also forms a barrier between the wooden post and the ground, protecting the post from rotting away because of constant exposure to the moisture in the ground. Concrete pier blocks are installed on top of the piers to provide a base for the posts to be attached.
Step 1
Lay a post base on top of the pier and mark the hole for the anchor bolt in the bottom of the post base onto the pier. Remove the bolt.
Step 2
Drill a hole into the pier with a hammer drill that has a masonry drill bit.
Step 3
Lay the post base back on top of the pier and line it up over the hole. Slide an anchor bolt into the hole and tighten it with an impact wrench.
Step 4
Cut a 4-by-4 post to fit the length you need.
Step 5
Slide the end of the post into the post base, lining up the post so it is flush with the post base.
Step 6
Drive galvanized screws through the holes in the sides of the post base and into the post.
Things You Will Need
Post bases

Hammer drill

Masonry drill bit

Safety goggles

Anchor bolts

Impact wrench

4-by-4 posts

Galvanized screws
Tip
Wear safety goggles when drilling the hole into the concrete.