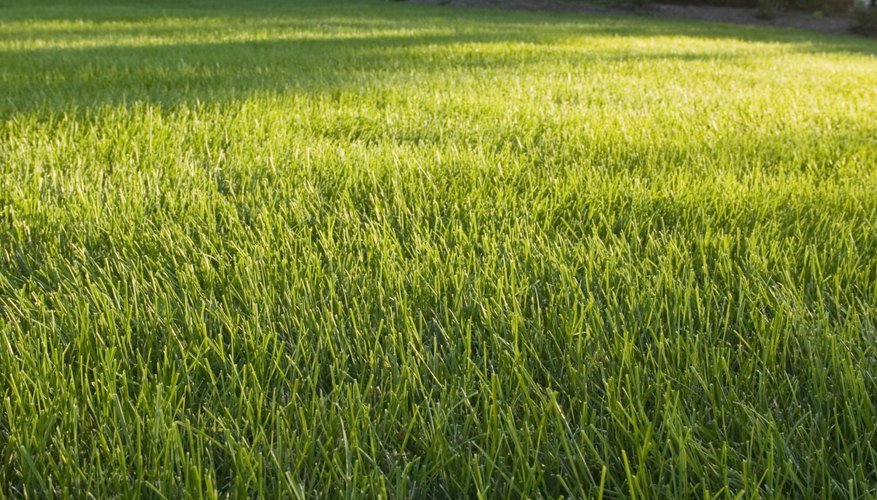 Using a lawn spreader to fertilize your lawn can cut your work time substantially, but only if that spreader is in good working order. The agitator in your lawn spreader helps to loosen the fertilizer and keep it flowing. If you notice an uneven distribution of fertilizer when you work on your lawn, chances are the agitator needs some attention.
Remove all remaining fertilizer from the spreader hopper. Use a hose or power washer to clean the interior thoroughly, then allow it to air dry. Be sure that the spreader blades and the agitator are clean before proceeding.
Check the agitator for signs of corrosion, including discoloration and flaking of the metal. Using rock salt and ice melt in the spreader can corrode the parts and lead to problems with the agitator.
Move the agitator assembly by hand, and watch for wobbling or uneven movement. Check for loose screws and bolts if the agitator seems unstable, then tighten those loose pieces as needed. Over time the motion of the spreader and the movement of the agitator can work those bolts loose.
Examine the agitator assembly for loose parts, and tighten them as needed. Also look for signs of damage that could require replacement of individual parts or the entire agitator assembly. You can try to bend back any warped or bent pieces, but if the bending or warping is too severe, you may need to replace the agitator.
References