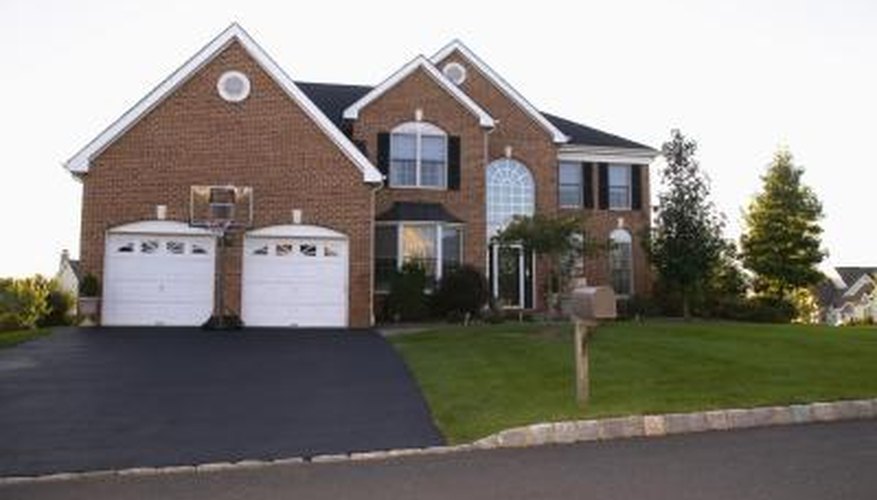 Blacktop is a type of asphalt concrete that is used to pave roads, parking lots and driveways. Sealing your blacktop driveway needs to be done on a regular basis, about every two years, to prevent deterioration due to rain, sun, snow and spills, all of which wear down or damage the blacktop. You can make your own blacktop sealer using products that you can easily obtain and store in your garage.
Step 1
Put on the face mask, the gloves and the goggles. The face mask needs to cover your face and mouth.
Step 2
Pour 2 gallons of the boiled linseed oil into the 5-gallon bucket. Add to the linseed oil 2 gallons of the kerosene.
Step 3
Secure the paddle attachment to the chuck of the power drill. Insert the paddle into the 5-gallon bucket and mix the ingredients. If a power drill and attachment are not available, you can use a stirring rod.
Step 4
Pour the mixture onto the surface of the blacktop. Spread the sealer by using the squeegee.
Step 5
Wait two days before using your driveway. The sealant must be thoroughly dry to the touch.
Things You Will Need
Face mask

Gloves

Goggles

Boiled linseed oil

Kerosene

5-gallon bucket

Paddle attachment

Power drill

Stirring rod

Squeegee
Tips
The homemade blacktop sealer is flammable and needs to be used with care.

Shaded areas of your driveway may take longer to dry than sunny areas.